===================== # =====================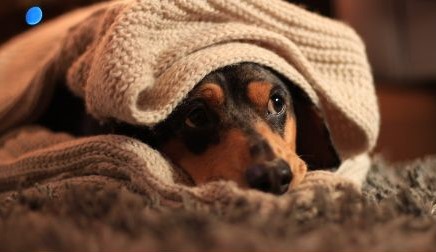 It's November 1st and 27 degrees. The morning found me asleep in my bed, nestled up against my most consistent heat source–my guy. I listened for a while to the raging wind whipping through the mountains, making a howling sound against the stone walls of the Hobbit House. We were happy that on the coldest morning this fall, we had finally gotten the heater fixed. It all contributed to that Day-After-the-Harvest ambiance. But this was not to be a day of rest after a job well-done. It's true the veggies had been picked and the plants pulled for the compost heap. It's also true we had piles of late season produce to be reckoned with. Piles.
After the fruits of our labor came in, we spent the rest of the day preparing for and engaging in Halloween activities and put off fussing with the bumper crop. My pioneer spirit resides somewhere between cold-cellaring and calling for takeout. Homesteading is not high on my list of talents, but in the interest of not wasting food, I've come to realize this time of year calls for formal farm craft–of which I have little to no interest. Preserving the bounty can be a lot of tedious work. I believe what we really need is less aggressive agricultural habits on the front end, in the spring.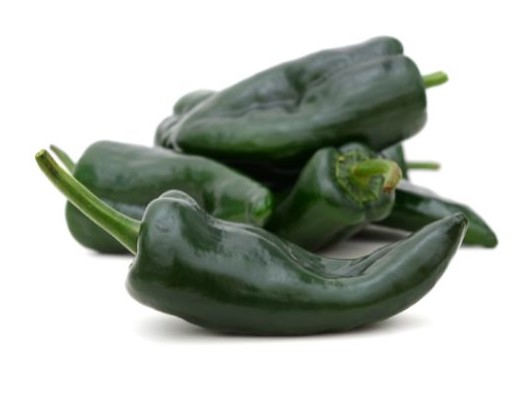 Saving seeds is an honorable tradition. So, part of our preservation program involves cutting up stuff and scraping out the seeds to dry for next year's planting. I thought I was done with that. Poblano peppers are a good example. Each pepper produces maybe 50 seeds, and we had on this particular frosty morning, waiting in the kitchen, about 20 peppers yearning to be deseeded for posterity. Somehow, we ended up with enough poblano pepper seeds to populate the gardens of half the state. I already have a baggie of these shiny green beauties in the freezer down in the basement, seeds duly harvested for next year's garden. To save myself more work, I gave some of the last harvest peppers to our neighbors. They seemed quite happy to get them. I reserved two for my Sunday posole, and I cut and deseeded a few more to start another baggie to freeze for the winter. I tossed all of those seeds into the compost. What was left was a collection of small peppers. In the spirit of postponing any more mind-numbing labor, I threw these little 'uns into a baggie whole and shoved them into the deep freeze with the others.
Zucchini is a prolific vegetable. The trouble with this produce staple is the speed with which it matures. One day, no zucchini. Next day, bushels of the stuff. If you wait too long, you get loaf-of-bread sized zucchinis. From experience, I can tell you it does not freeze well. Unless you like a green and while pile of mush. Maybe you have a good use for it. I made zucchini crusted pizza to fair effect. Grilling it gives zucchini a panache it does not deserve. Giving it away sometimes works–though keep in mind, everyone else with a garden is trying to pawn it off on anyone interested. I may get desperate enough next year to try drying it in our dehydrator. By the middle of winter, I may be amenable to eating it again.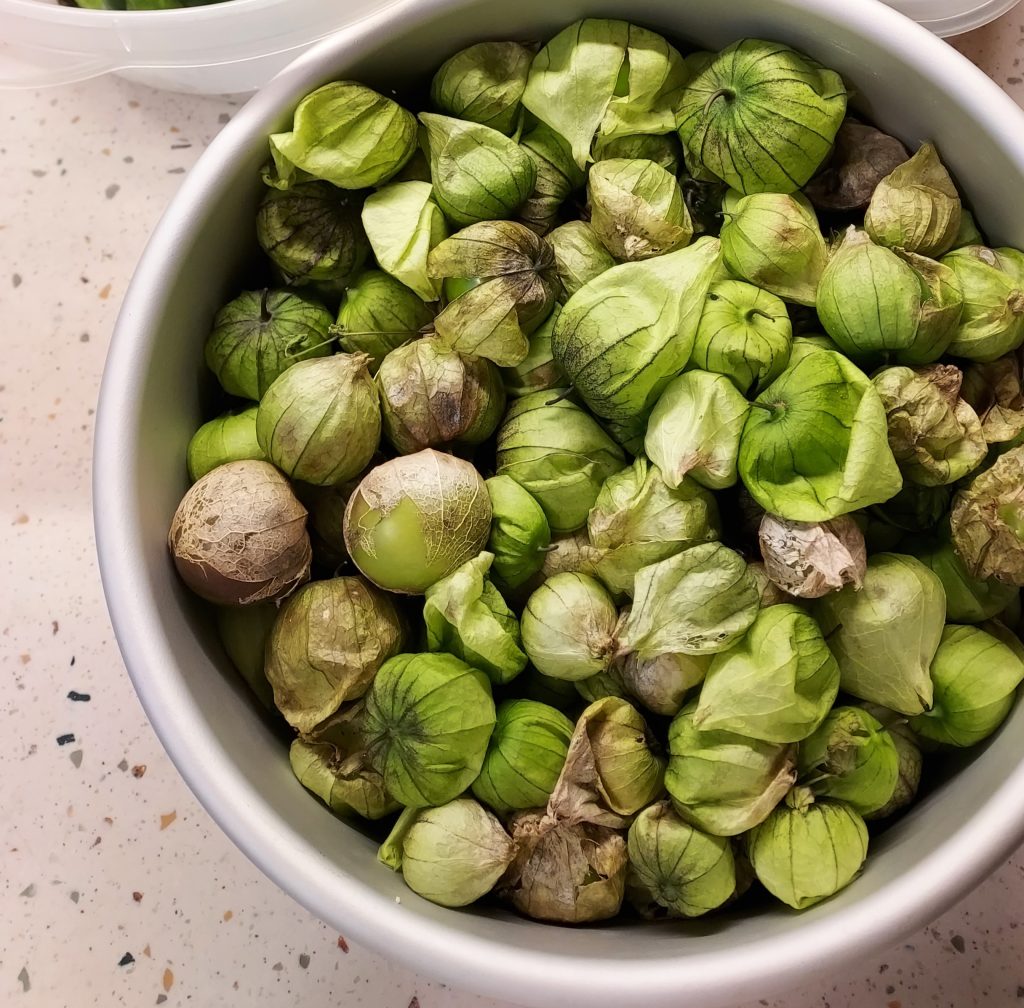 This year we had a bumper crop of tomatillos. If you are not familiar, they look like little green tomatoes, with a husk on the outside. They hold up better than a tomato if you need to store them in the kitchen for a while. They are work intensive little buggers. After removing all the husks from a bucketful of them, they must then be washed of their belly slime. I have tried different ways of doing this. The best method so far is to fill a pan with warm water and throw a handful at a time into the bath. Then plunge your hands into the mix and massage all the tomatillos until they feel less sticky-slimy. Take them out, dry them off and chop up the really big ones for a stint in the oven. You'll still have to wash the sticky goop off your hands, but at least you won't find dust bunnies and dog hair stuck onto the ends of your fingers.
Like our volunteer tomato crop (think: we never planted any of it!), I will clean, oil and roast full pans of tomatillos and then pop packets of them into the freezer. For every pan I freeze, I make some use of them fresh. I discovered a tomatillo jam recipe, which lasts about a week in the fridge. The little volunteer tomatoes are much easier to find a use for. We will be eating a lot of pasta and stew over the winter.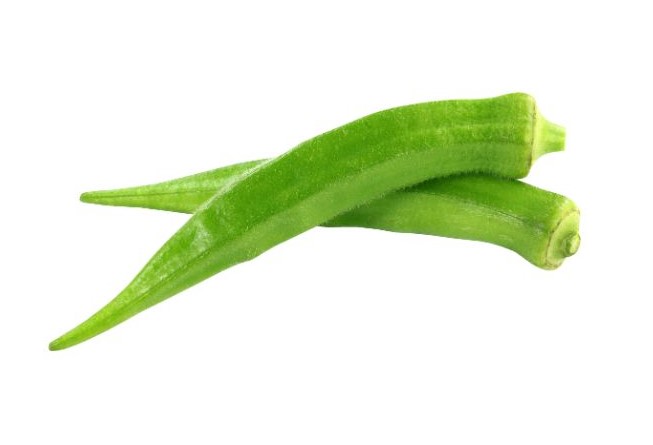 Next spring, I plan to be in on the planting decisions. We always seem to have a vegetable imbalance to deal with. Our okra shrubs are a good example. I love okra. Fried, in gumbo or roasted to crunchy perfection. But our okra plants decided to be a bit stingy. The farm manager would bring forth 3 or 4 pods at a time. I was stumped as to what to do with 3 okra. Same with the green beans. Six beans do not a meal make. Celery was a disaster. One or two stalks all summer. I do not believe celery was meant to be reaped from the home garden. By contrast, I could not keep up with the kale. The bugs seemed to love it though, so we shared the load with the local pests. We have a box of potatoes in the beer fridge downstairs. I got tired of eating potatoes–I can only hope they store well with whatever's been brewed.
This awkward disproportional mix of crop harvesting forced me to get creative in the kitchen. I whipped up a unique confit of turnips with a charred okra garnish. That pretentious wonder led me to up my game with a cheeky little terrine of zucchini and radishes served with a zesty tomatillo coulis. It seemed I was on a bold roll forward with an outlandish potato with radish greens amuse-bouche, which brought down the house. Next, I got wicked creative and served up penne with a slaughtering of dimpled tomatoes au jus and a few sprigs of strategically-placed fresh basil. Fresh peppers with a dash of sliced green beans served on a bed of parsley and thyme-infused aioli and topped with a bitter slice of celery had to have been the best salad of the summer. I'm uncertain as to whether I will ever be able to top this year's garden menu.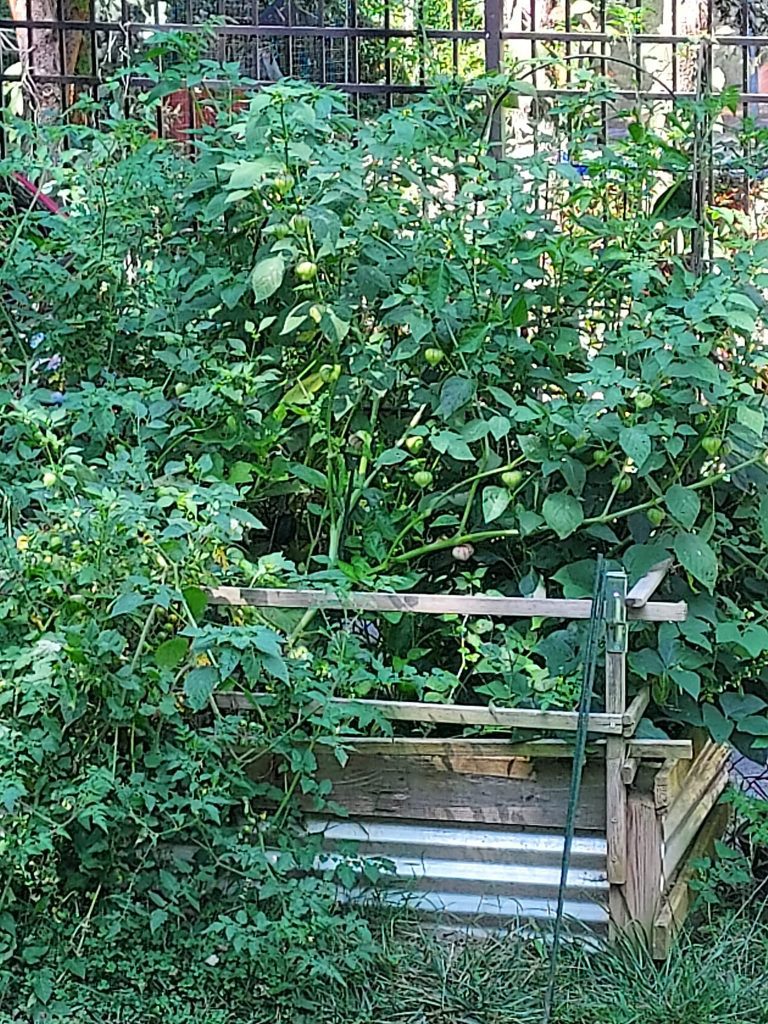 I have already vetoed okra from next year's planting. The space to reap ratio is way off. Radishes may have to be fewer as I have no idea how to preserve them and nobody wants to eat radishes every day for two weeks. Our acorn squash also took up much room with little to show except for three squashes all at once. I froze some for future mashing into potstickers. Potatoes seem to have a mind of their own…a collective mind that probably communicates underground, planning the next potato takeover from mankind. I have no plans to stop that, but I hope they aren't counting on their brethren in the beer fridge cause we plan to make a hash. Sorry guys.
I made good use of the chard and kale this year. A garbage can full cooks down to about the size of a pie plate and I can add it to almost anything I make. Potato-kale hash with a pinch of kosher sea salt sounds great! Next spring will be the time to be strategic. Like two generals arguing over the battle plan, we will need to decide just how many beets we will be hankering for and whether we should go ahead and plant some other types of peppers. And no, we do not have to honor the gods of little bitty tomatoes by allowing them to sprout over every inch of our acreage. Bon appetit and let me know if you want the tomatillo pie recipe!
Don't plant celery,
Cheryl