Guest Writer: Shelly Mozlin
.,.,.,.,.,.,.,.,.,.,.,.,.././././././././.,.,.,.,.,.,.,.,.,.,.,.,..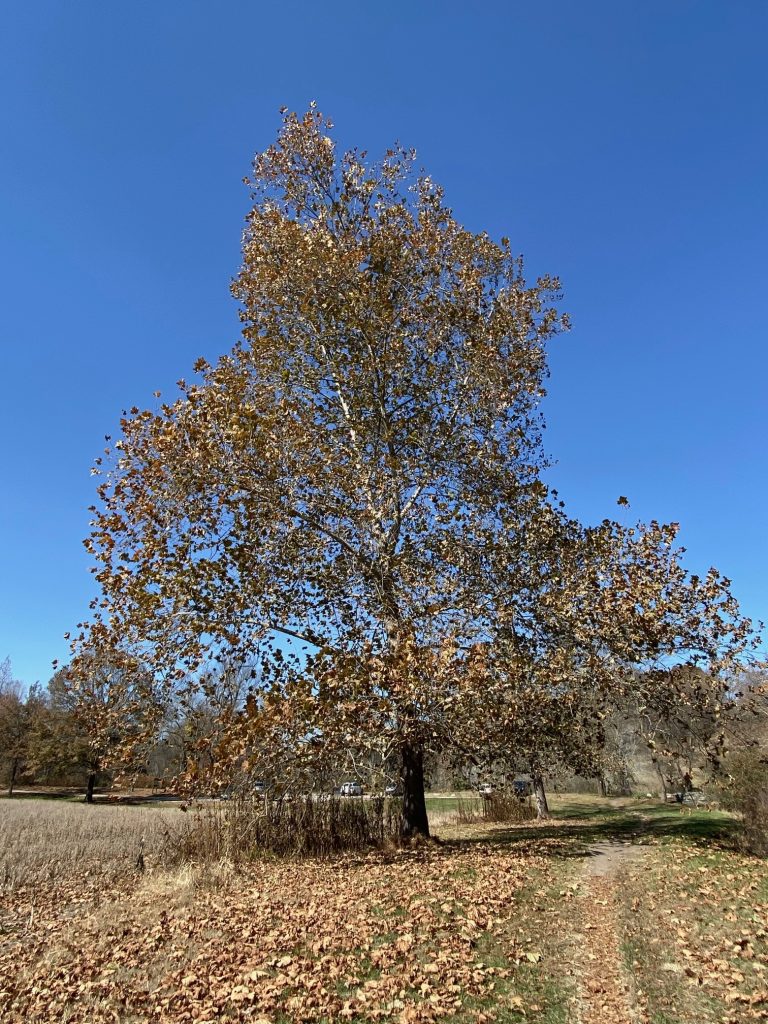 I have a love-hate relationship with November. Perhaps love and hate are excessive as descriptors; maybe like-dislike is more accurate (that way I can save hate for December, but that's another story). My dislike for November revolves around 3 axes: changing the clocks, knowing that winter is coming, and the increasing appearance of brown and gray in the landscape. However disheartening these 3 issues can be, I have found ways to make them less oppressive; hence the shift in the like-dislike continuum away from dislike. November has become more likable! But make no mistake, my friends, this new perspective is not yet one of equilibrium, and shifts can occur daily, if not hourly.
Although still in its infancy, so far I am liking November 2023! My husband and I celebrated our anniversary with a lovely dinner at a French restaurant. I hosted mah jongg at my home, and although I did not win even one game, the conversation was terrific and the snacks were plentiful. I hiked up to Lunch Rock with one of my hiking groups. I went for a stroll at the Biltmore estate. I spent time in Bent Creek Forest twice—once on a lovely hike and then on my gravel bike. The hike included an opportunity for lunch with the ladies. Both times I got to share these adventures with people with whom I enjoy spending time, including my husband. Although we both ride bikes (yes plural because we each have 2 bikes), we rarely ride together because he rides more miles more often and more faster than me. So today he stayed with me as we rode up and down some big (in my estimation) hills at a blistering pace of 6 mph. We are having unusually warm weather (74 degrees) and blue skies that have made these outdoor excursions quite pleasant without the need for layers upon layers of sport-specific clothing and outerwear. So far November has been worthy of a big happy face emoji. Despite this encouraging start to November, I must acknowledge that winter is coming. One must expect falling temperatures, cold cars in the morning and windshields requiring scraping (has already happened once but in October), and the need for warmer clothing. Hats and gloves will soon be required when leaving the house, along with wallet, keys and phone. I may need to allot more time to hunting down all these items before exiting the abode.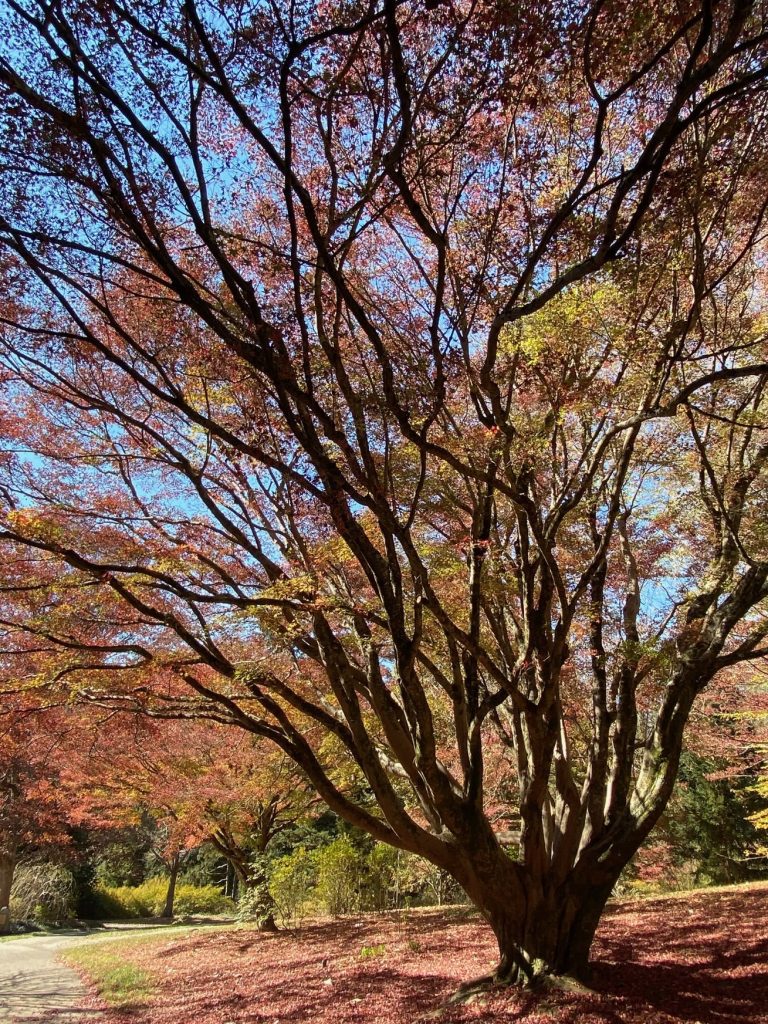 Although clearly beyond "peak," fall foliage is still providing splashes of color. Sometimes it's a single tree beside the coffee shop, and other times it is on repeat as I pedal down the forest road. We have not had any big or even medium storms, so leaves are still clinging to many of the trees. Soon the trees will be bare, but the landscape will be more open to the mountains and the terrain. The forest is becoming more three-dimensional. Many of the trees have distinct shapes and personalities when not covered by their foliage. I do try to focus on the emergence of the forest In November, but I dislike the shift toward shades of brown. One of my favorite activities in all four seasons is being outdoors with a camera. Photographs of November's advancing brown and gray landscape are far less joyful than the explosion of colors that begin in March. Still, I try to capture the moodiness of November and the winter months.
A few days ago, we changed the clocks. The sun now rises and sets an hour earlier. As a retired person, I don't care very much if at all about what time the sun rises. I do care about what time the sun sets. I much prefer to have the extra hour of daylight at the end of the day. In Asheville, after changing the clocks, sunrise is at 6:55 am. At the winter solstice, sunrise will be at 7:35 am. I can see where having sunrise at 8:35 if we hadn't changed the clocks would be soul-crushing to people who have to get up and go to school and work. I am willing to take one for the team and live with sunset as early as 5:15. I should note that moving to western North Carolina has made the end of Daylight Saving Time much more tolerable. Sunset here is 45 minutes later than in NY. However, changing the clocks is on November's permanent record in the "dislike" column.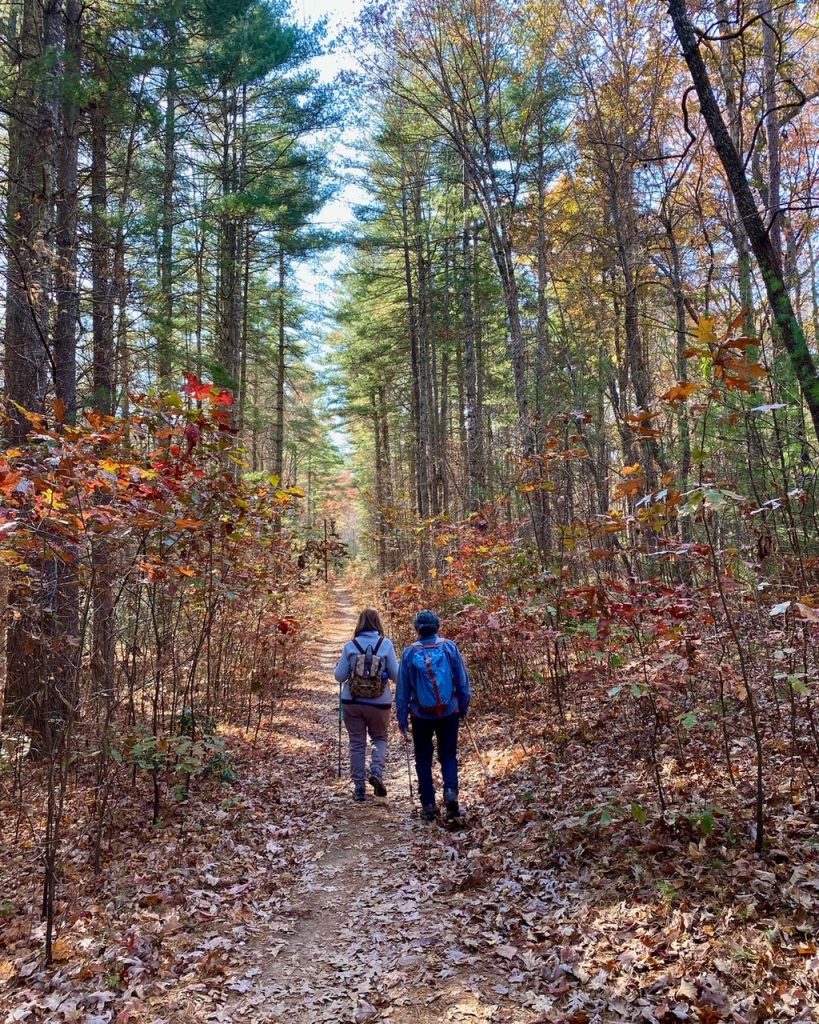 As November days fly by, we will come to one of my favorite holidays, Thanksgiving. This year Thanksgiving is looking to be special. My husband and I will be flying to NY for a Thanksgiving feast being hosted by my niece and her husband, with chaos provided by their two young children and cousin. In addition to my mother, and brother and sister-in-law, both of my sons are going to be there, along with my younger son's boyfriend. Since moving to North Carolina 3 years ago, these big family celebrations have been rare. I get all giddy just thinking about it. This occasion is likely to redeem November for all its shortcomings and imperfections. Perhaps this will tip the scale enough and I will actually learn to love November.
~~Shelly is a member of Asheville Women Writers Co-op. Despite the chill of late autumn, she can be found romping through the forest on foot or tackling the hills with her bike. She doesn't mind a bit of chaos as long as the company is good and no no gets hurt.