Gina's Review: After reading this story, I realized I will also need some indoor pursuits. Perhaps I can create shadow puppets in a carefully constructed living room fort? Really anything to save our sanity as we continue to hunker down, plus I'd be happy to have your crockpot recipes.

Well now, today is the day we decide which direction we want our nation to travel. If, as a direct result of this election, the world does not blow up, all the good people are not slaughtered or deported and we have no reason to worry about being overrun by zombies, then we will need to start thinking about how winter will go for us during this pandemic. Already people are fussing about holiday travel, visiting and general merry-making. Christmas/Hanukkah shopping has been shifted to the safe option of online purchasing and my family is planning a Zoom Thanksgiving since we all live far from one another. Once all the bustle of the holidays passes, I need to have a plan…for the longest winter ever (except for 1816, aka the Year Without a Summer, which was caused by a massive volcanic eruption in Indonesia, with global consequences and actually lasted for three years, so I'll try not to complain too much).
First, I had to tackle this year's return to Standard Time. I remind myself that the daylight hours are actually shorter in winter due to the earth's tilted axis (23.5 degrees) leaving the northern hemisphere (where we are!) a smidge further away from the sun as it travels its path around the big, gassy ball of fire, delivering us less of those glorious sunlit hours. So, our eccentric shifting of the clock does not deliver any more daylight per day; just shifts it an hour, for reasons we have long forgotten or cared about.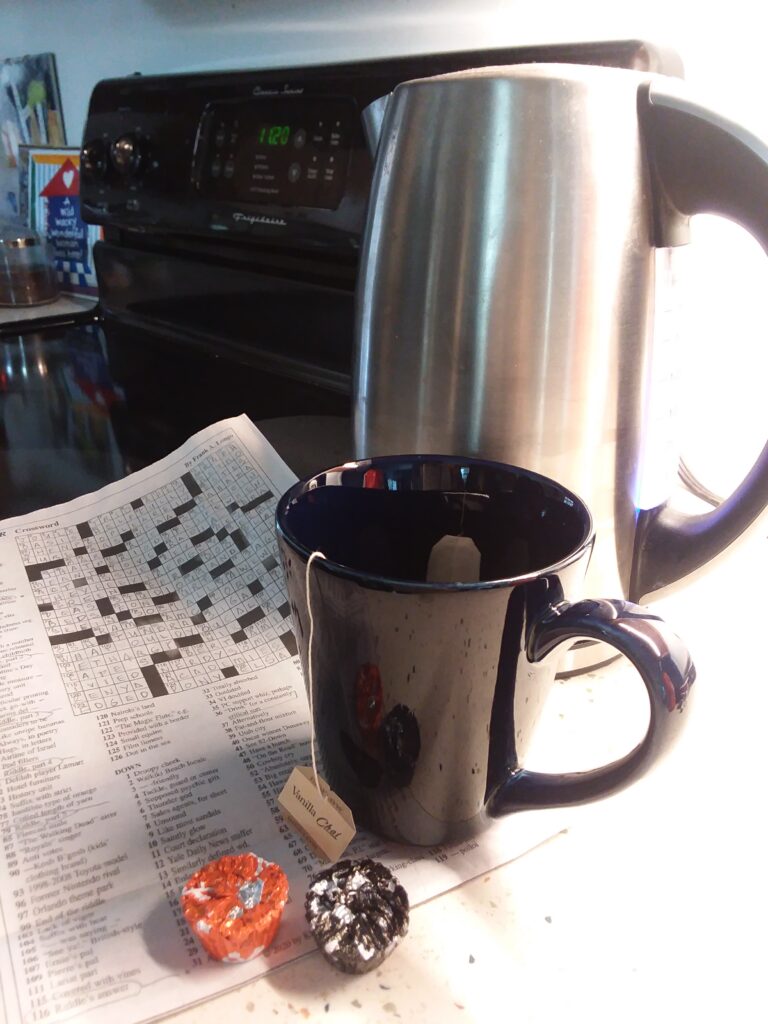 Falling back an hour (or for that matter leaping forward) on my many timepieces is, in itself, a chore. With six clocks and four watches, I approached this year's official sun-shifting protocol with all the pomp and celebration it deserved. Since I had nowhere to be, I got up an hour early on November 1. The sun was just creeping over the mountains. I prepared the Feast of Daybreak along with a barrel of warm, caffeinated beverage. As I was performing the Word Crossing Ritual, my husband searched for his favorite Sunday morning newsy show on TV, only to find unfamiliar faces delivering an onslaught of words heralding the world's happenings. The morning had that vibe one feels when traveling west. We were off by an hour all day, until we grudgingly swung the hands of the clocks around to the officially designated hour and committed ourselves to this time-shifting tyranny in the name of not missing Masterpiece Theater!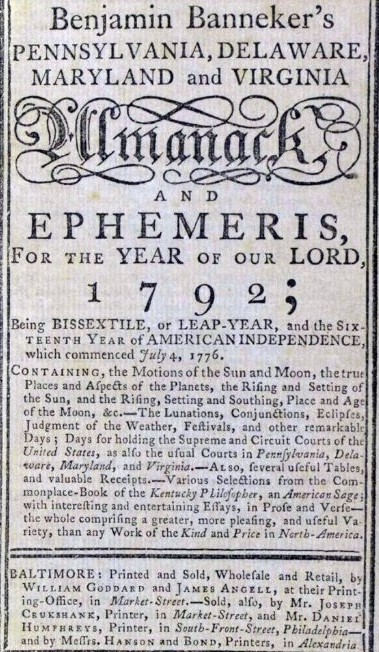 Next, after succumbing to the time change, I felt the need to make a plan to keep myself occupied over a cold, dark winter, when I would prudently and faithfully avoid contact with the vast majority of a virus-carrying community, without giving up frivolity, frolicking, carousing and overall happiness. Tall order. I decided to categorize possible activities into indoor and outdoor pursuits. Outdoor being the more challenging, I consulted the 2021 Farmer's Almanac to see what might be expected weather-wise.
The first words on their website: Cold and snowy in the north. Drought in the west. And everything crazy in between. I'm not too enthusiastic about crazy. However, the southeastern U.S. is predicted to be chillier than normal. We live in the mountains, so I'm interpreting this as: It Could Snow! Snow is better than just plain cold. Snow can deliver a day of frolicking with the potential for swilling some hot toddies. Plan to buy rum and bourbon. Carousing for two…or more if we're willing to drink it outside in the yard! Remembering alcohol constricts the blood vessels, we'll gather round the bonfire, drink responsibly and get home before the roads become treacherous, if we happened to have wandered over on to our neighbor's lawn.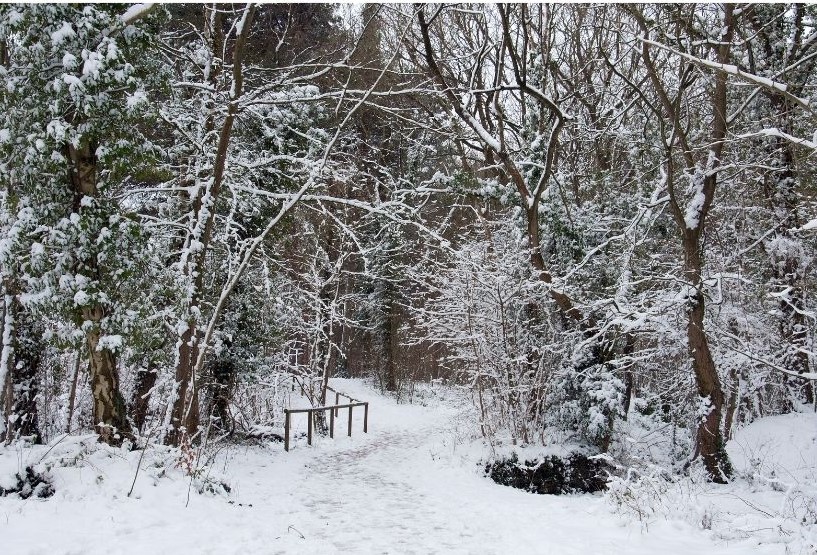 On a clear, cold day I can be talked into hiking at the lower elevations. The appropriate gear is the thing and as everyone within my online community knows, I bought a proper winter coat last year. The benefit of winter hiking is the lack of trail congestion we tend to get all other times of the year. With some hardy companions, we could hike wearing masks to keep the virus out and our faces from freezing. We will start polling our hiking friends to see who is up to this level of frivolity. If the weather isn't too cold, I imagine we could get a few people to walk about somewhere in town while everyone else is wrapped up next to the fire or cranking up the space heater in their converted home offices.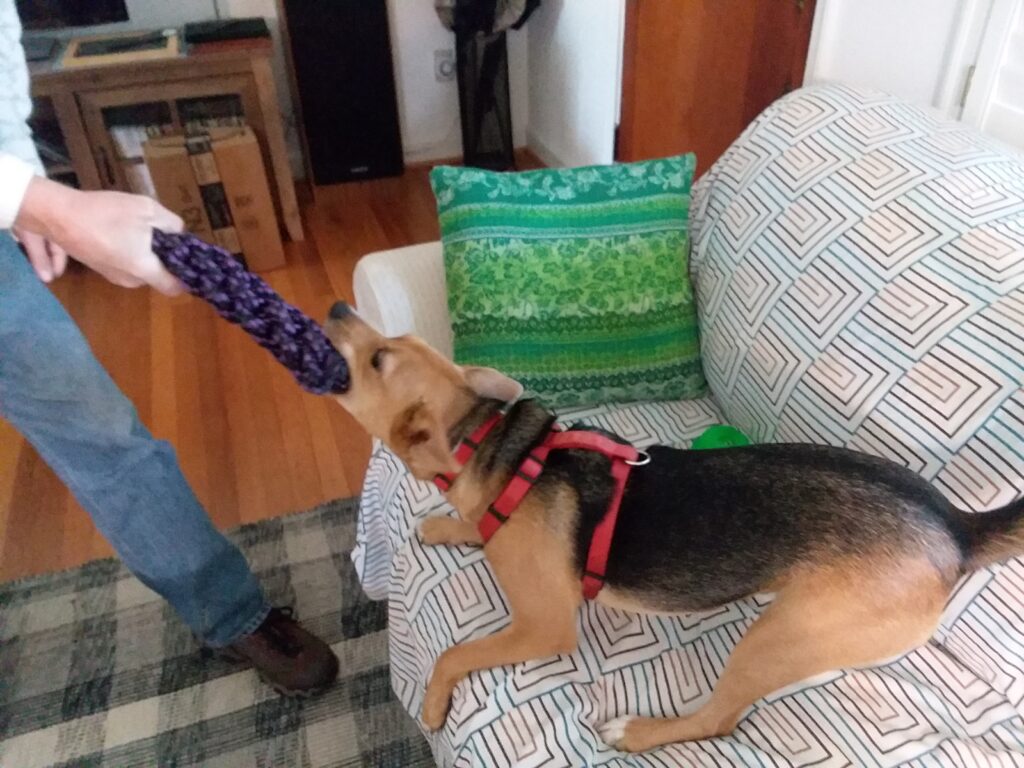 The choice of indoor activities is wide-open if you don't mind doing them alone or with those in your pandemic bubble. Our bubble is pretty small consisting of two humans and a dog. We can perfect our tug-of-war skills and find the best places to hide the treats and devise a plan to keep our dear pet from driving us to the very edge of sanity. Our saving grace will be the unwillingness of our neighbors to go walking past our house on an extremely cold day (less howling from within our fortress), though we really shouldn't count on them to stay inside. A dog is a good excuse to get out and walk, even if for a few minutes, even if it takes longer to put on all the cold weather gear than it does to stroll around the block. We know we will be doing it! Minus the driveway chats and porch-to-street conversations with our neighbors, which we have cherished over the past several months.
My indoor activities will need to be engaging, time-consuming and inexpensive. After a spring and summer of redecorating, and a fall of Christmas shopping, I yearn for a more meaningful, thought-provoking pastime which does not cost too much. I consulted Google to assist with my game plan for conquering the winter doldrums.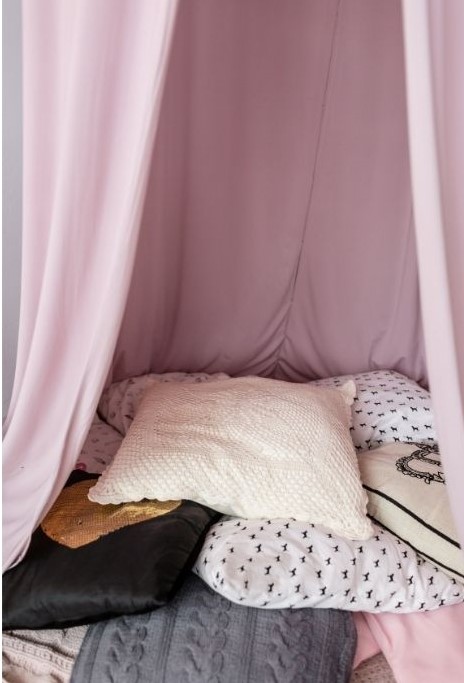 My initial search brought up all sorts of fun things to do with the family on a cold, bad weather-ish sort of day. Building a fort, making play-dough, sumo wrestling and making cardboard monster feet were all worthy of my attention, but seemed more like one-off diversions for kids (I'll still do them!) rather than long-term, sustainable activities. So, I tried a search for activities which might interest an adult. Up from Google came: Crockpot recipes (meh), virtual museum tours (already officially rejected), online classes (too much screen time), organize the family photos (getting warmer, yet would be abandoned by mid-January), game marathons (hmmm), official happy hour with recipes for drinks and Zoom connections with friends (screen time, yes, but with drinking) and adopting a hobby (okay, but what?).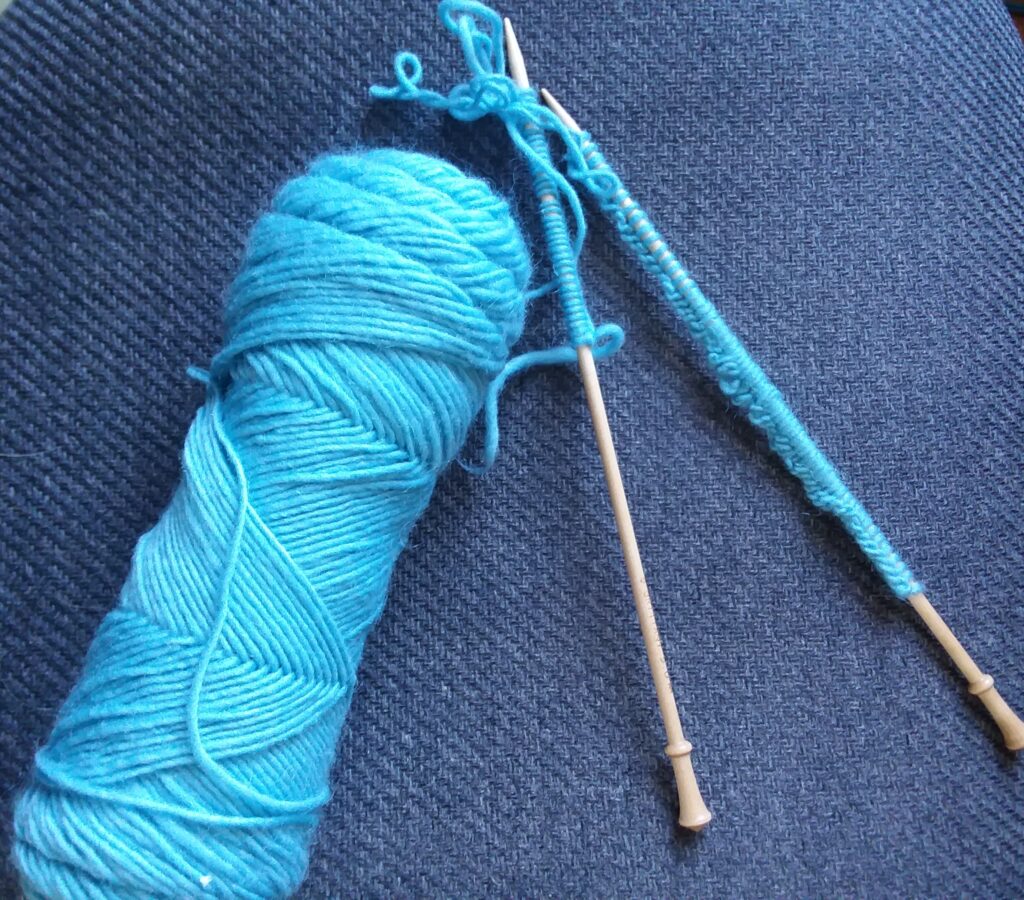 Sitting here, at my work table, as the rain comes down and the wind blows, I feel the burden of choosing something to do over the winter. I want joyful activities which will keep me connected with my friends—online is really my only option for indoor mingling, plus I need some things which will occupy my intellect, nourish my body, feed my spirit and tap my creativity. Reading, exercising, meditation and some new exciting option.
This past week, I have been filming a new puppet show, which always involves intense concentration and trial and error work. My production assistant and I have been talking about investing in some film editing software, so the potential for more sophisticated movies (while retaining the quirky homespun quality) may be in the cards for a substantial indoor endeavor once January rolls around.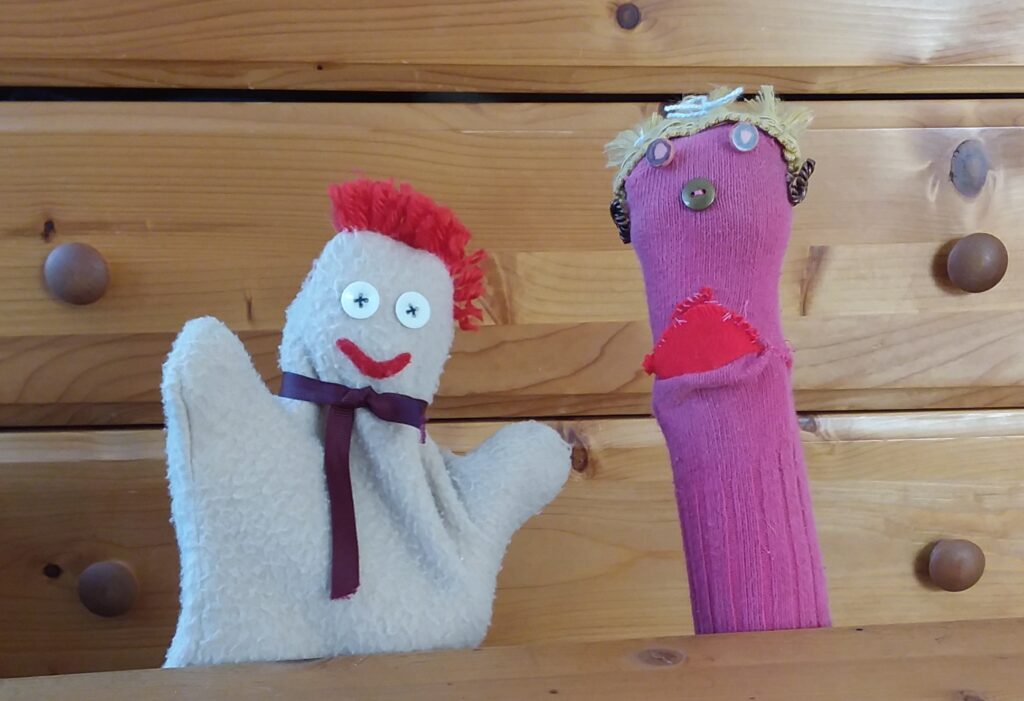 Next week I am bringing my ukulele to an outdoor gathering in a public park. This is an act of faith that people will want to sing, listen or just tap their feet. I plan on taking that faith into the winter months, doing whatever is necessary to bring us safely together and sustain myself and my tiny bubble through the harshness of winter with a pandemic. Tiny bubble, isn't that a song? Perhaps I'll write a pandemic version. Overall happiness—checked!
*
Here's to making the most,
Cheryl
Guest Editor Gina and I can hear Don Ho's rendition of Tiny Bubbles…in our heads…at the same time! She questions whether winter hiking is frivolous. Let's see how she feels on January 23, when it's 18 degrees and snowing and I call her to meet me for a hike. Please send your crockpot recipes via Living with Ethel.