Michelle's Review: This was a great glimpse into the holiday feast of a vegan/vegetarian with some great ideas for alternatives for non-meat eaters.
~~~~~~~~~~~~~~~~~~~~~~~~~~~~~~~~~~~~~~~~~~~~~~~~~~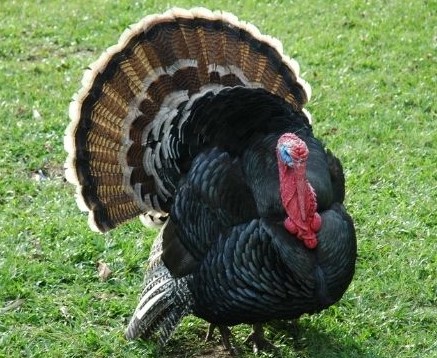 I gave up eating meat more than 23 years ago, and since then, my holiday feasts have evolved from traditional to inspirational.  I was brought up on the classic turkey dinner, with some Italian influences from my New Jersey neighbors.  Lasagna was always a possibility along with the bird, dressing and mashed potatoes.  Then there were the trimmings!  Oh, how I loved the parts that surrounded the slain beast.  Including gravy.  Even the stuffing (called dressing in Texas) which, even though it emerged via the inside of the animal, tasted divine.  Once in charge of the festivities, I never wavered from the traditional components of a Thanksgiving meal, not even when I became a vegetarian.  Then things changed. I discovered the versatility of vegetables!
Once I gave up those carcasses, I had to get more imaginative in the kitchen. I admit, I was not very creative at first. The Tofurky featured predominately in my holiday meals, complete with store-bought stuffing. The rest of the meal consisted of all the veggies I loved anyway, so why not just adjust the main course and keep on rolling with the same old same old until I was too tired to be bothered and other, more robust cooks were willing to take over. This phase lasted a few years until I started reading vegetarian magazines and cook books.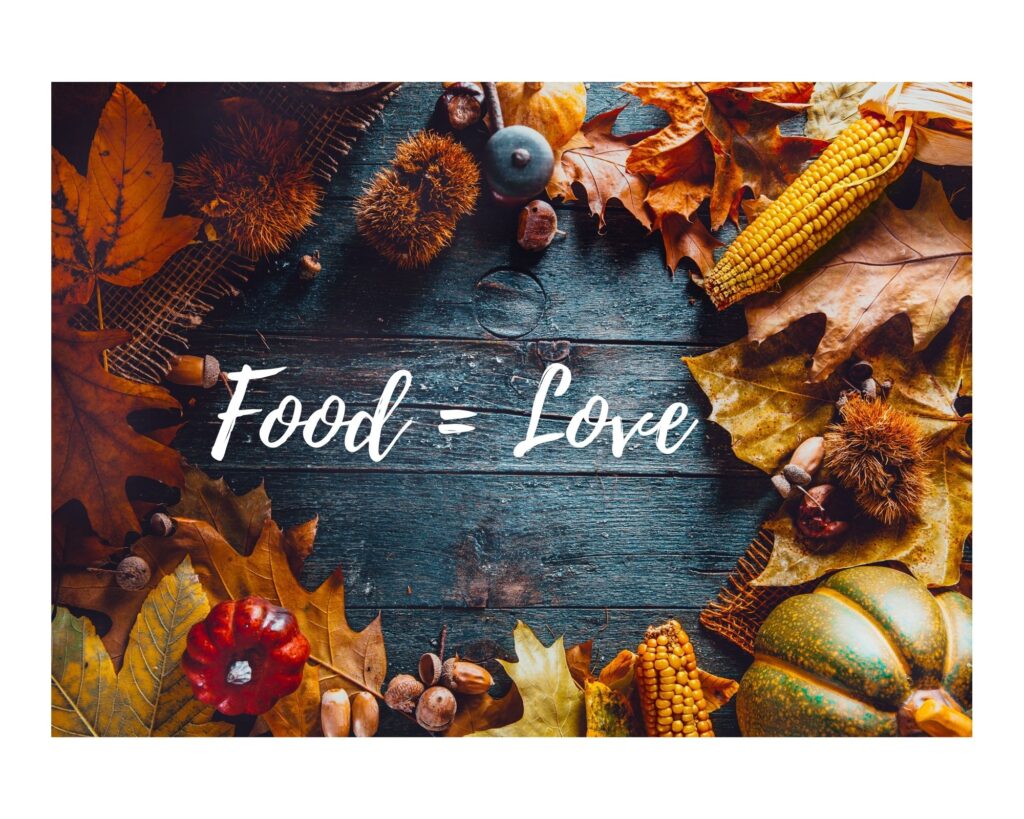 Conquering the festive repast required bolder choices (though not always popular ones).  I realized I was stuck in thinking the holiday meal had to center around a meat-like object surrounded by solidly familiar supporting companions.  Until I started reading about the creations of successful vegetarian chefs, I was unaware of how tired and boring my holiday meals had been.  A lightbulb burst over my head (yes, there were fireworks!).  I was carrying on the traditions of all the American descendants of white Europeans, not exactly known for their culinary adventurousness.  The pilgrims may have had limited resources in the new world, but I had Whole Foods Market.  In Houston, the most culturally diverse city in the country, my resources were spectacular, international and plant-based.
No more Tofurkey or Field Roast on my table. Gone were the tired mashed potatoes and the soggy green beans. I happily 86'ed the ubiquitous can of cranberry sauce. I was excited about cooking Thanksgiving dinner and Christmas Day dinner and by God, they would not be the same thing! When I gave it some thought, I realized that we ate the same exact dinner, exactly twice a year, exactly one month apart! I could make mashed potatoes and gravy any time of year I felt like having them. Why wait until the end of the year? This revelation was so exciting, I subscribed to more vegetarian magazines!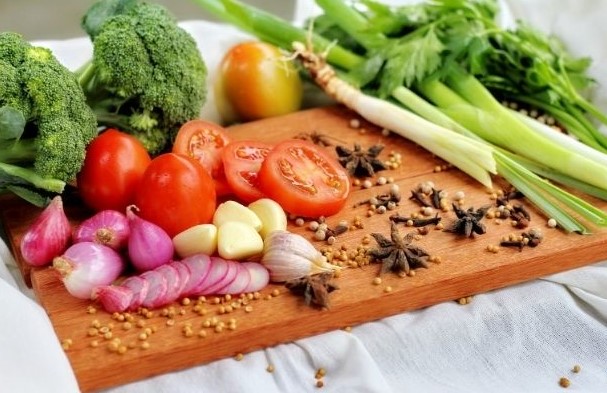 In November of 2001 I cooked my first alternative Thanksgiving dinner. I still have the recipes I used. My feature, straight from the pages of Vegetarian Times, was poetically named Golden Lentil Roulade with Chestnut Stuffing and required several time-consuming steps to arrive at the perfection it was touted to deliver. For the surrounding cast of characters, I stewed some sweet potatoes with dried fruit, whipped up 15 pounds of collard greens, roasted rice with corn and concocted my own cranberry sauce (I could not give up everything!) It looked like it came straight out of an illustrated cook book.
Making Golden Lentil Roulade with Chestnut Stuffing was, in a word, a bitch.  The recipe called for fresh chestnuts the home cook was required to roast!  Finding chestnuts in Texas was a delightful romp through several grocery stores dodging multitudes of shoppers blocking the aisles while vying for a place in the checkout line.  I cursed my favorite stores for being too pedestrian and provincial, even the sainted Whole Foods.  I rerouted to the international community.  Surely, there was great potential there for finding the essential ingredient for chestnut stuffing.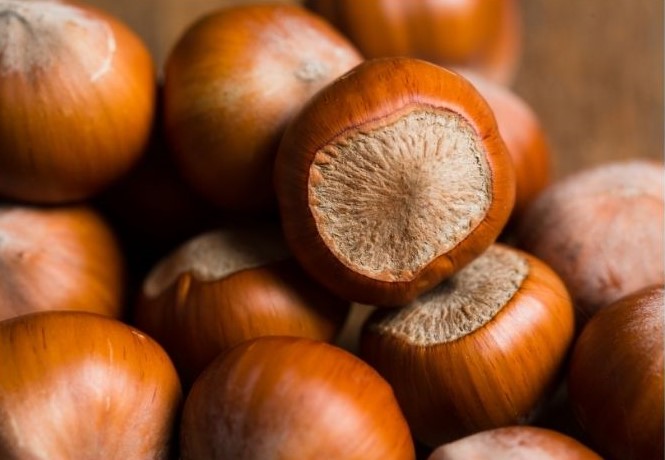 My local middle eastern market delivered me from my plight—in more ways than one. They stocked jarred and vacuum-packed pre-roasted chestnuts! As a hint of things to come, this store was to be my savior in all the quirky ingredients of my future. Once in hand, the chestnuts, along with bread crumbs and spices made the simpler "stuffing" part of my roulade. The festivities really got going when I had to make the rolled part. If you have never made a roulade, you should try it, just to cleanse the toxins from your body through the ensuing cascade of tears. Flinging of dough against the kitchen cabinets is an optional, physical boon.
The dough is made of red lentils, which I had never seen before.  As any seasoned vegetarian cook knows, red lentils are soft and fall apart quite quickly when boiled too long.  At that point, they essentially become a yellowish gravy, which was not exactly what was required for the making of this dough. When mixed with a few other ingredients, the resulting dough had to be spread out on a baking sheet to cool (whatever you do, don't forget to line the sheet with parchment paper, because without it there's a lot of goop scraping and cussing and the above-mentioned flinging).  The cooling part was tricky—not too hot or rolling will scorch hands and not too cool or rolling will scorch the neighbors' ears with your screaming at the breaking apart of the decidedly unrollable mixture.  I think these caveats should have been included in the instructions.
At my first attempt to create this masterpiece for the table, the roulade dough had the consistency of a watery gruel and no amount of parchment paper could contain it or magically transform it into a rollable substance. On subsequent attempts, it was more on the order of crumbling cement, cracking under the quaking of my determination. No matter the consistency of the dough, dry or watery, I have been able to save it with a last-ditch, desperate addition of water or flour, according to its needs. Once stuffed and wrestled into a roll on the parchment paper, the roulade was easily popped into the oven and baked to perfection. With the sweet potatoes, collards, rice and the fresh cranberry sauce, the meal turned out to be adequately satisfying. I've made this roulade several times over the years, and despite the difficulties, have never been disappointed in the tasty outcome.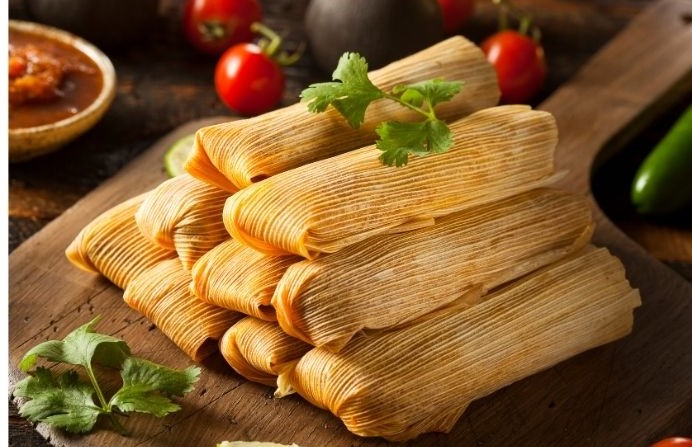 Meat eaters often wonder what we veg-folk eat for the holidays.  After many years of experimental cooking, I have opted back to that traditional Thanksgiving dinner with a creative protein centerpiece.  Think loaf of some variety (usually beans, nuts and grain) with lots of vegan gravy for those mashed potatoes along with a parade of veggies and my expertly crafted cranberry sauce.  We all grew up with this concept and are comforted by its familiarity even if it is tweaked a bit for us former carnivores. 
Christmas dinner comes from a completely different piñata! I want to wow my guests (even if it is just my family) with elaborate preparation and presentation on Christmas Day. Homemade pasta or enchiladas, tamales or stuffed butternut squash. It has to be grand and completely assembled by my hands. For a larger group, I like tamales (made weeks before) and a taco bar with enough fillings to satisfy even the grouchiest of Grinches. Last year my friend Tee and I made what we amusingly ended up calling "Hillbilly Baklava," which is almost like baklava—close enough for the crowd which assembled anyway.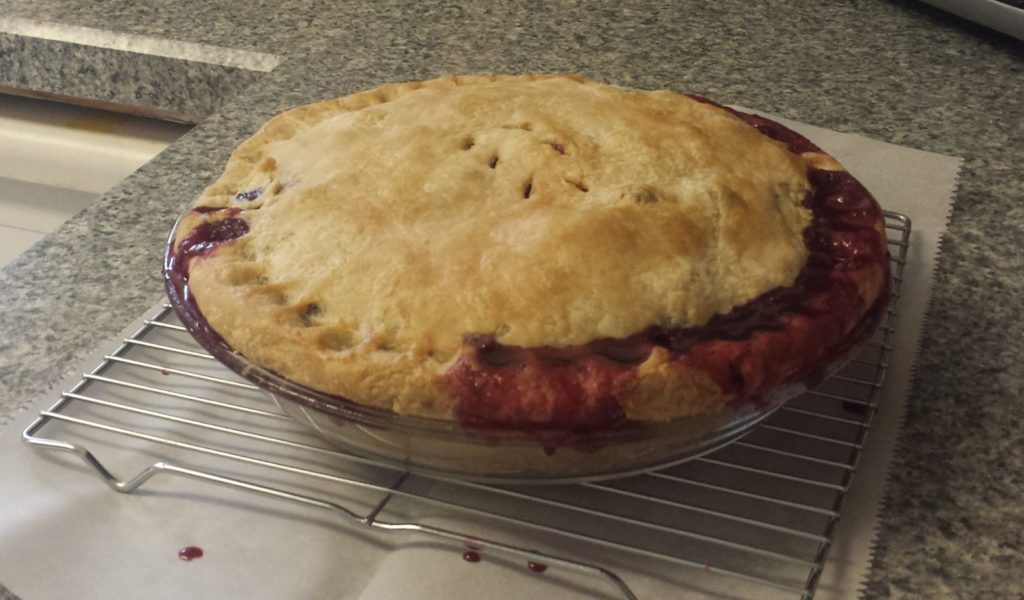 This year's festivities will be toned down a bit as we are not cooking for a crowd or even a Volkswagen Bug capacity of people. We will devour our culinary banquet, drink all the wine and get our exercise from the cleaning up. I predict there will be a lasagna on our table. Where ever you are, whoever you are with, what ever you are cooking or heating up, it will be a holiday season for the history books. We can share our joy with friends and family, if not in person, then via phone or Zoom and savor the feast together in the spirit of the season.
Don't forget the pie,
Cheryl
Guest Editor Michelle knows good food when she tastes it. I'm going to have her edit my next cook book even though she remains loyal to the quintessential turkey dinner.