Guest author: Tee Conroy
Tee spends most of her time avoiding making decisions. She is a recent Mahjong champion and is preparing for her audition with the National Ballet Company by practicing Zumba and Hip Hop at the Y. She is a member of the Asheville Women Writers Co-op and is an expert in anything "hillbilly."
>>>>>>>>>>>>>>>>>>>>8<<<<<<<<<<<<<<<<<<<<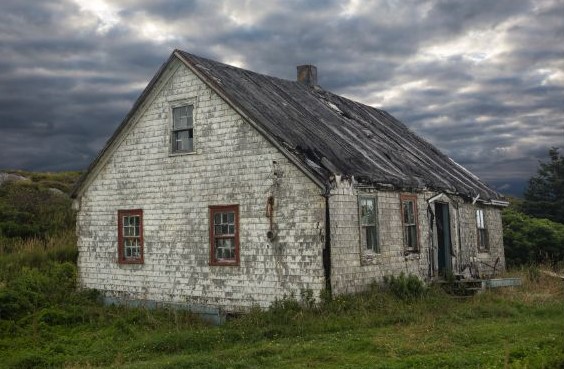 I proudly descend from a multi-generational line of women who possess very few householding skills. In my case this extends to lack of desire to change anything in my home. Before Asheville, I lived in a 33-story apartment building in the center of downtown Philadelphia. The walls were off-white. If you wanted to change anything you were required to get permission from the management, then sign a contract to have it put back the way it was when you vacated. I lived in this building for almost 29 years. For most of those years, any pictures (inherited, not purchased) that I owned, lay carefully propped up against the wall so as not to break. They never hung on the walls as most pictures are prone to do in other households. There were never curtains on my windows. The walls remained off-white. My only concession was a white plastic shower curtain in the bathroom, though I did splurge for the shower curtain with magnets that help keep the water in, not on the floor! A friend of mine who visited my apartment for the first time exclaimed, "Wow Tee, you live just like a bachelor guy!"
Magazines like House Beautiful and Architectural Digest and Dwell hold no interest for me, even in the longest check-out line at the supermarket. Consequently, asking me to change any part of the home or apartment in which I reside is like asking a pest exterminator to do an oil painting of your oldest grandchild, or asking an astrophysicist how to hem a skirt. I mean no offense to any of the above professions, I am merely saying that I have always had interests in things other than home decorating or home cleaning or gardening.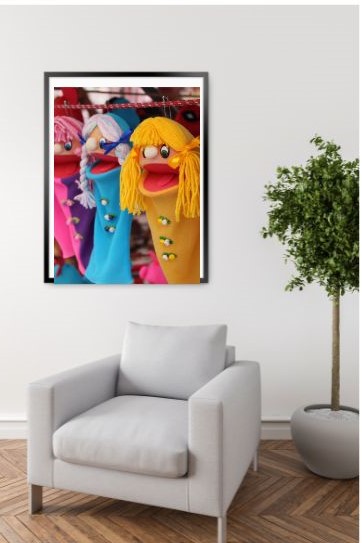 Fast forward to my current home in Asheville. It started out as a rental. Upon moving in, my nieces, who live just up the street, found someone who could unpack and put away all my boxed items. My kitchen plates, eating utensils, pots, cookie sheets, and toaster were all placed by somebody unknown to me. These items have remained unchanged in their spots for 5 years now. My pictures were only hung because my artist sister-in-law visited and insisted on hanging them. I am pleased with their locations and have had no cause to change them. I purchased a pre-packaged set of curtains for my bedroom – only because it looked out on the street. After a couple of years, my landlords grew tired of renting and sold me the house. Suddenly, I was responsible for fixing the broken things and making sure the yard was groomed.
Until this summer, my house had not been changed at all. It was ok with me, but the colors of the house, a trendy dark blue-gray both inside and out, really depressed me. I grew to hate it, so when the trim of the house and some of the siding started showing some flaking and wear and tear, I decided it was time to paint at least the trim of the house. Luckily, my next-door neighbor was having her house painted and I hired the man to paint my trim. I was complaining about the dark color of the house, and he suggested I paint the whole thing. Amazing! At the same time, he told me he could make some repairs to the gutters and replace a couple of boards on the back deck! I nearly proposed matrimony when he spoke those words. I got my quote and he proceeded, and now the outside of my house cheers me up!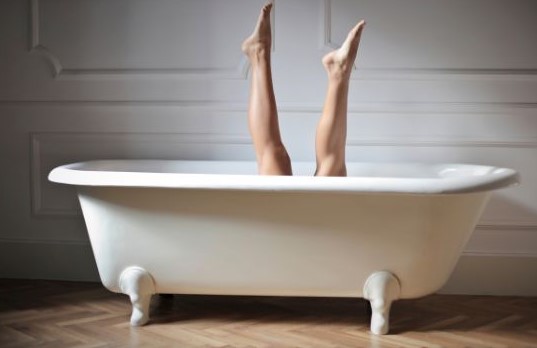 Happy as I was, there were still two things about my new home that I needed to change for both function and beauty. There were two tiny bathrooms and neither one of them had a walk-in shower. Since I never take baths, and since I am "aging in place," a walk-in shower is a necessity. Also, the floors of the bathrooms were covered in many layers of sheet vinyl of the tacky variety. I wanted tile. But how to get this done? All I heard from my friends who were remodeling, or building was the difficulty of finding qualified people who won't quit in the middle of the job. I mentioned this to my daughter who told me about a website which has remodel ideas, and which will recommend builders in your zip code. I thought, why not? Within 3 hours I was speaking on the phone to a recommended contractor who was interested in my smallish job and who had the availability to start right away. In the next week I met with him and after a few days he got back to me with drawings and estimates. The following Sunday, I met him at Lowe's to pick out tiles and fixtures.
I headed to Lowe's with some trepidation. I do not normally like to visit stores with too many selections. When I do, I find myself wandering around in a daze, overwhelmed by all the possibilities of choices pertaining to beauty, function and price. The fact is that I don't notice details. I'm a big picture kind of person. I can walk into a bathroom, and it might "feel right" but I don't pay attention as to what makes it feel right. If I notice the toilet paper holder or the towel bars or the light switches too much, I think someone made a mistake. I think these items should not catch your eye except in a purely functional way. Save your creative inspiration for things that are easily changeable, like towels, pictures, curtains, paint color. Are there those of you reading this that remember the fad of avocado green bathtubs and toilets? Someone told me I might consider the latest fashion item in bathrooms: tiling in the bathroom which is grouted with different colors. Like white tile grouted in purple. Builders should warn clients that decisions such as these will allow your children to declare you mentally incompetent and put you in a nursing home in the blink of an eye! Or, if you are married, it will be bona fide evidence of irreconcilable differences in divorce court.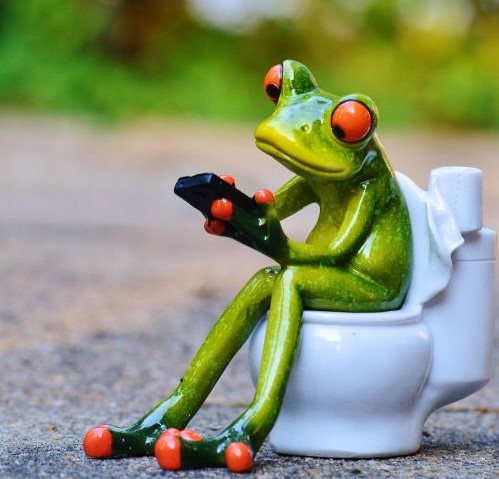 Arriving at Lowe's, I had three goals in mind. 1) keep it simple, white toilets and sink, white tile combinations, with perhaps a shower floor with some black and white tiles. 2) Don't select anything that Lowe's does not have in stock right now 3) be aware of function: where do I normally like to hang my wet towels up after the shower? Over the glass partition? On the towel rack or multiple racks? Where do I want the towels to hang so they are accessible when I turn off the shower? I want safety bars installed, how high and how many and what angle? I am shrinking with age and the weight of having to make so many decisions.
David, the builder, was already prepped for me when I arrived. I had mentioned that I liked subway tiles. What I didn't know is that there are many sizes of subway tiles as well as different patterns of laying them. He showed me the sizes and layouts, and I picked one tile and pattern for the walls of the shower. I picked a different tile for the floor of the shower, and a third tile for the bathroom floor. All in stock. Next, we tackled faucets and lighting and bars and toilet paper holders and shower drains. Shower drains? I didn't know there was more than one, maybe two kinds. The only thing I cared about was a shower drain that had a concealed hair catcher underneath. The builder had never had anyone ever ask him about this feature, which surprised me, since I imagine most people have experienced a clogged drain due to hair. I selected, with the builder's help, a white toilet, faucet handles, towel bars, grab bars for the shower, toilet paper holder, lighting, an electric heater/fan/light for over the shower and a few other items. Proudly, I can say that it took less than 2 hours!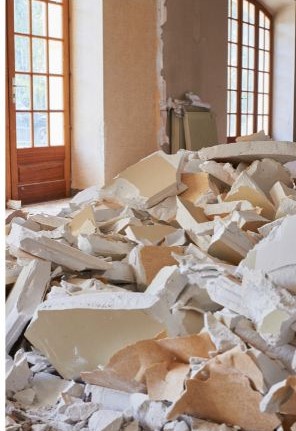 The very next day demolition began. Along with that came the green Porta John which sat so prettily in my driveway. I'm thinking this is a handy item and can you get them with walk in showers? The workers very kindly taped down a thickish paper over the floors where they would be walking. They also covered furniture near their working areas with plastic. Next came the demolition team with sledgehammers which made very loud noises trying to get the old bathtub out of one of the bathrooms. This tub was so heavy and wedged in so tightly that I think it would be standing if the house burned to the ground! My dog Cricket, although intimidated by the loud sounds, was mostly depressed because the workmen needed to work and not play with him all day. By the end of the day, demolition was almost complete. I got a call from the job forewoman who tells me that there were some things that had come up she needed to discuss with me. It felt like a warning shot over the bow.
Surprises, tears and more decisions next week!