Through the strange workings of life, the universe and Douglas Adams, I find myself writing a blog about…well, you know by now! We have reached the magnificent milestone of 1 year of posting stories. That our first anniversary arrived during a historic pandemic makes this accomplishment all the more salient. I salute those friends who have acted as editors all year, in addition to Susanna and Dawn, for their talented contributions. Thank you, dear readers, for allowing me to share with you my wacky outlook on life along with my strong sense of unconventional punctuation. Seems like some kind of miracle!
. ________________________________________________________________________ .
Maurice's Review: Like Cheryl, I've been staying in because of Corona virus, but now that I know I may be living with a vile carpet strangler, going out might be safer after all. But large doses of whiskey sounds good too.
****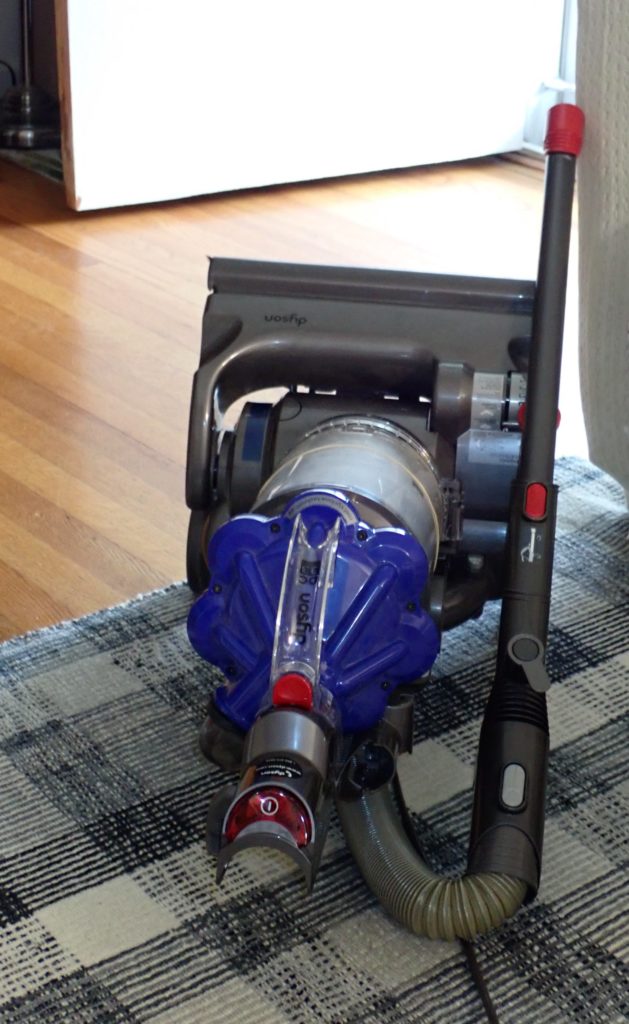 STORY: Today, in a manner worthy of a tragi-comedy, I tripped over the vacuum cleaner. Only my ego was bruised, though there were no witnesses to this debacle. I shook off the minor injuries but held on to the resulting anger for the rest of the day. In the era when I was out of the house for the majority of the day, my cleaning strategy was minimalistic and easy to perform. I cleaned two rooms (not kitchen or bath as they got daily sweeps) per week. Rooms were rotated for cleaning and this kept them in neat order and relatively dust free. Now I am home all the time. Six weeks of noticing the dog hair and the pile up of papers and the level of dust on every piece of furniture. I'd like to say I stepped up my game, but I don't have game. I have mania.
Before my husband and I moved to Asheville, we bought a new Dyson vacuum cleaner at our local Lowe's.  If you are impressed by our extravagance, I need to inform you of our major mistake.  A discounted name brand of anything should be suspect.  Our enthusiasm was low to begin with, buying a vacuum cleaner not being high on our bucket lists.  We were enticed by the brand name and the lowish price.  It was one of those well-advertised, upright, sleek designs.  It had a reusable dust container instead of the bags we routinely forgot to buy for our previous device, an ancient Hoover on its last (sucking) legs.  With stars in our eyes, we bought the modern appliance.  We forgot about buyer beware, there's a sucker born every minute, you can fool some of the people, etc.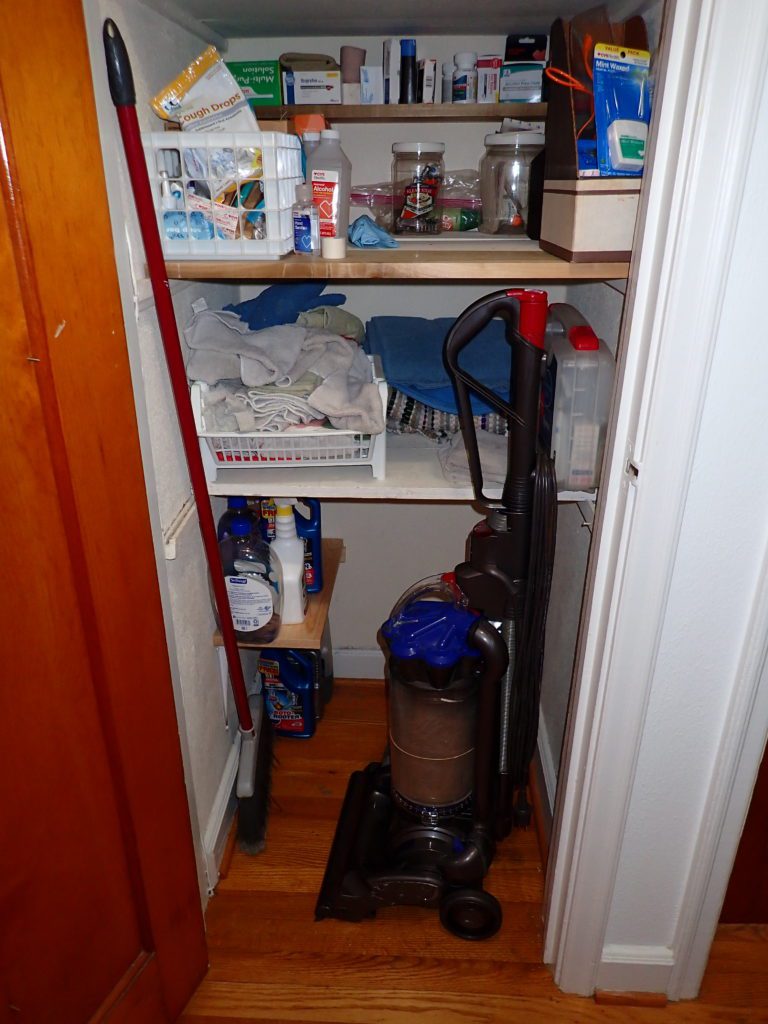 We tested the new machine on the mix of bamboo floors and carpeting in our soon-to-be-vacated house.  It cleaned, but it was clunky to maneuver and dragged a bit on the wall-to-wall carpeting, but by God, we did not have to purchase dust bags.  We packed her up and, upon its arrival to our new home, stowed the little sucker in the hallway closet.   Our Asheville house has hardwood floors with area rugs.  As an upright vacuum, the magnificent Dyson works well on bare wood.  We flip the little dial for carpet and a struggle for survival ensues.  Remember that drag on the Houston rugs?  Our current area rugs get sucked up into the maw of the beast, especially if there are fringe ends.  The machine makes a shrieking noise whenever it grabs hold of a rug end, as if the rug itself is screaming in horror.  I got tired of turning off the vacuum and wresting the rug fringe from its clutches.  I got a new rug.  My current strategy is to stand on the corners while I run the vile carpet strangler over the rest of my floor coverings.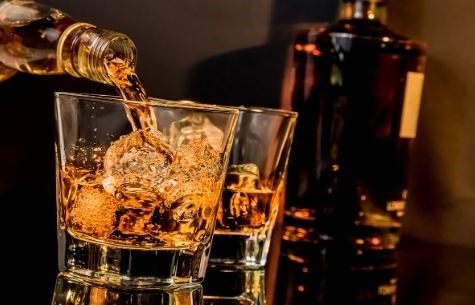 Dust and dog hair run rampant over my furniture and make little nests in tight corners into which the despicable Dyson cannot be maneuvered.  Like most vacuum cleaners, there is a hose with extendable wand arrangement with variable attachments appropriate for the cleaning of various situations.  Disassembling this up-righteous machinery in order to use these accoutrements requires large doses of whiskey followed by deep breathing exercises to steady the mind and to ward off emotional collapse.  Once apart, the apparatus must be reassembled into the proper configuration for extended wand with desired attachment operation.  If operator aggravation is the goal of the Dyson Company, they have hit the ball out of the park.  Perhaps they have a stake in the Jack Daniels Distillery.  Re-configuring this contraption for hose, wand and attachment use is not describable except to say there are lots of buttons to push and none of them look the same.  There is a wand, which is housed inside a hose, which is attached to the back of the machine and to the handle one uses to push the vacuum in its usual deployment.
I can never remember how to assemble it, even though I have used it twice a week for nearly two years. If done properly, each connection makes a click sound. If I go too long before finding the click, I try man-handling it into place, the result of which is usually a thwack on the arm by an improperly installed, yanked-out-during-attempted-cleaning, plastic wand. Then there is the hose.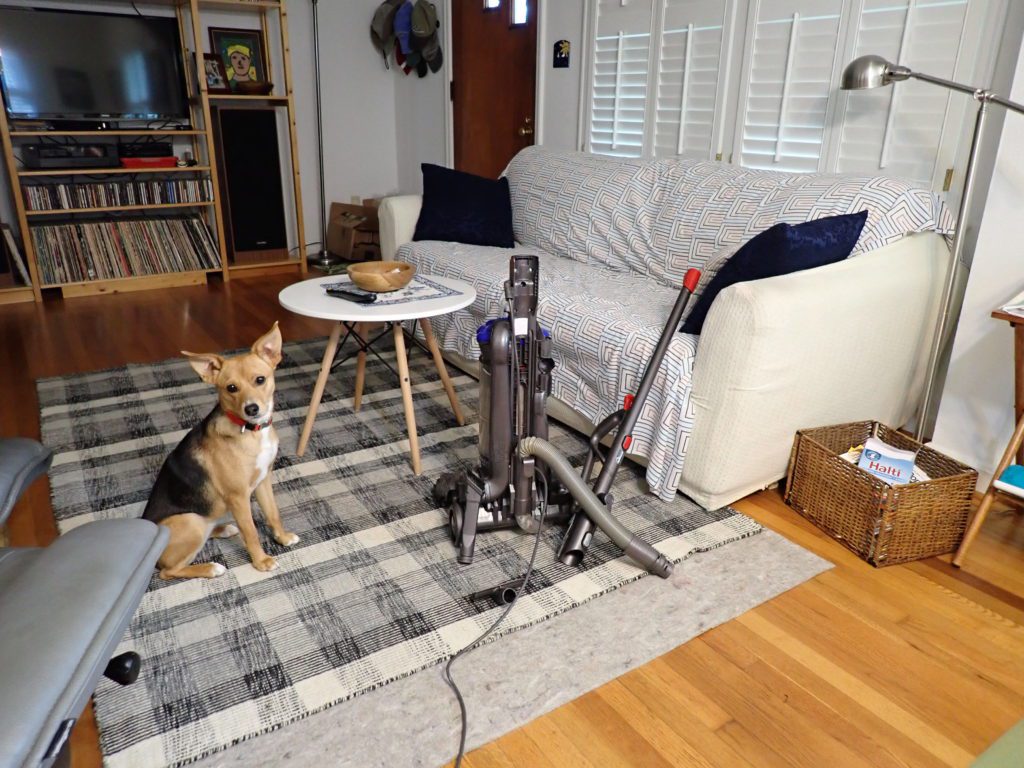 The hose is my enemy. We cannot find common ground. It's a stiff hose to which the extending wand is attached. If I pull the hose in order to get good leverage on the wand, the entire vacuum comes sailing across the floor to crash into the back of my calves. The hose has no "give," and so its use is much like wrestling with a very determined octopus. My back is usually the victim of these dust-ups, with spasms that require heat packs.
Sometimes the cannister falls over during one of these epic struggles and I am inadvertently dragged backward. This is how I tripped over the vacuum cleaner today. Backward, over the toppled vacuum, onto the floor, where I glared at it and cursed its audacity before thinking of turning the damn thing off. I wondered then how much human contact would be involved with a trip to the Habitat for Humanity Restore donation center. While this thought sounds altruistic, I realize I would just be sending the beast out to wreak havoc on another householder.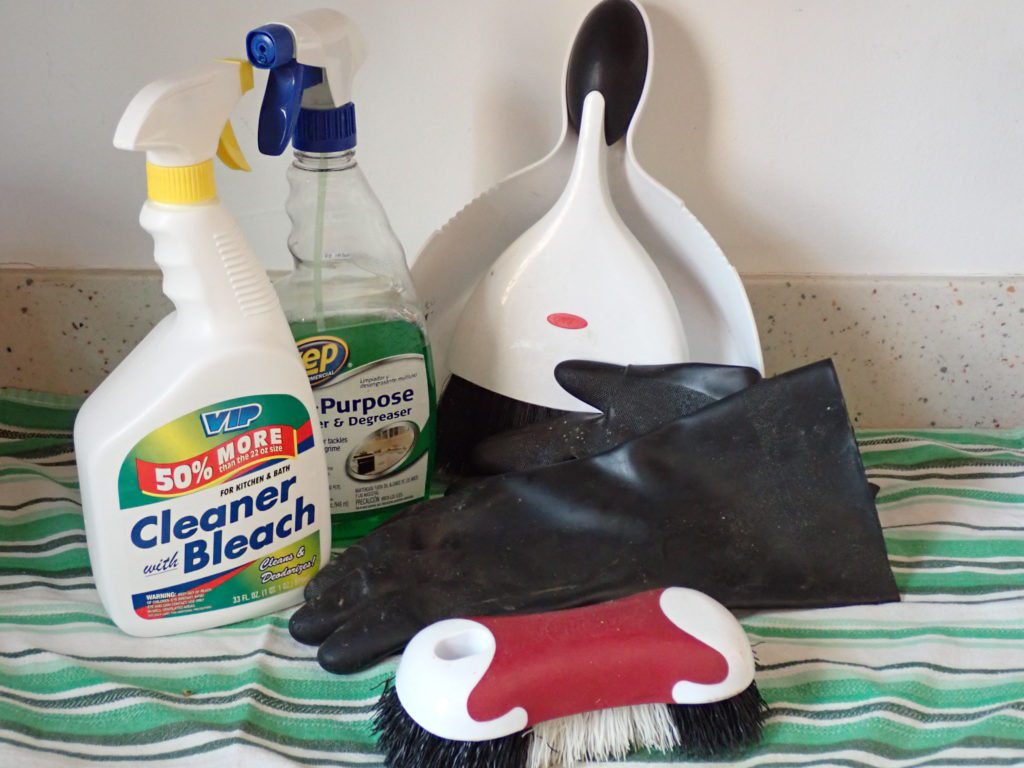 Being home all day now, I more often notice the grime and slime of things. My dirt consciousness has been raised to the level of absolute intolerance. As I sit at the dining room table, thinking and writing, my eyes are diverted to the pizza-related grease spot on the table. I am too easily distracted and far too willing to stop what I'm doing to correct the offending situation. My cleaning regimen has evolved from casual to obsessive, as if our very lives are at stake.
*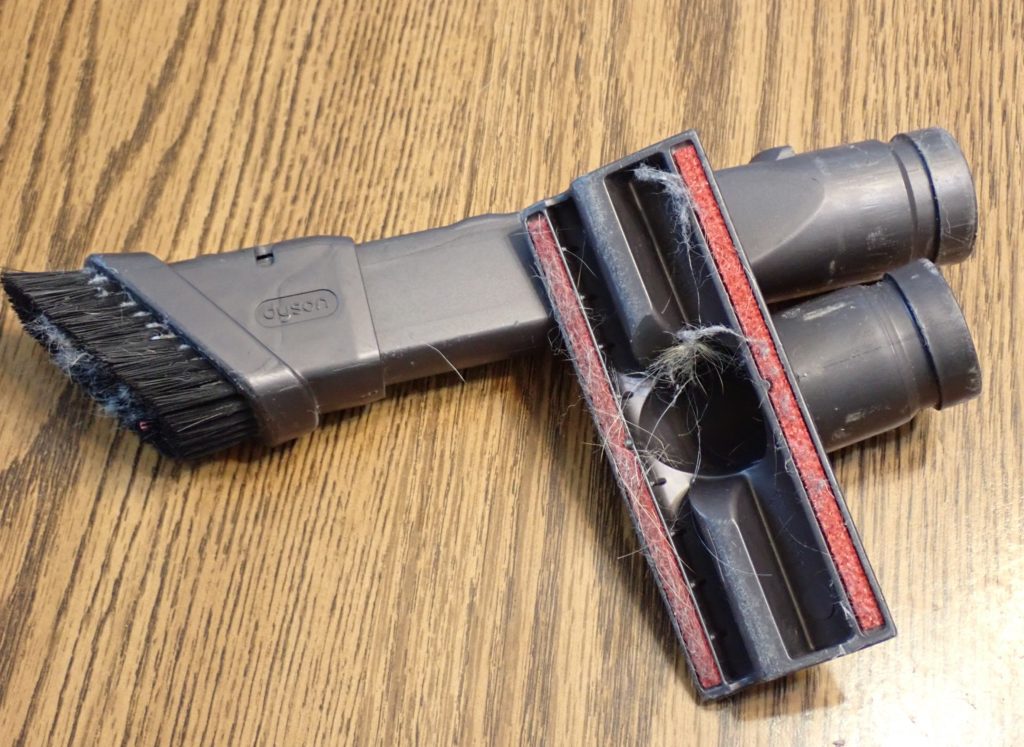 Vacuuming and mopping are my life now. I feel the need to perform these duties every other day, along with daily spritzing and wiping of counters and appliances. After the great vacuum disaster of 2020, I decided to adopt the cleaning methods used by my great grandmother, dusting with a wet rag and beating the rugs outside on a clothes line. My husband interrupted this line of reasoning by reminding me he has a hand-vac in his woodshop I could use and that he wipes down all the doorknobs with alcohol after our weekly trip to the grocery store. We are the only people who have entered this house in six weeks. From a virus-safety standpoint, we are just hunky dory. There is no need for the cleaning frenzy.
I am certain that this obsession will pass. Perhaps I just feel the need to do something, and have the time in which to indulge this desire to clean and have all things neatly in their places. Maintaining order is a comfort in a crisis despite having to grapple with the fancy vacuum cleaner or maybe because of it. It enables me to keenly focus on the smallest of matters while taking my mind off the largest of matters. Providing the need for pragmatic solutions, cleaning allows the use of my practical tendencies as it simultaneously engages my creative side by furnishing a space in which to breed descriptive superlatives. My back and calves strongly protest this line of thinking.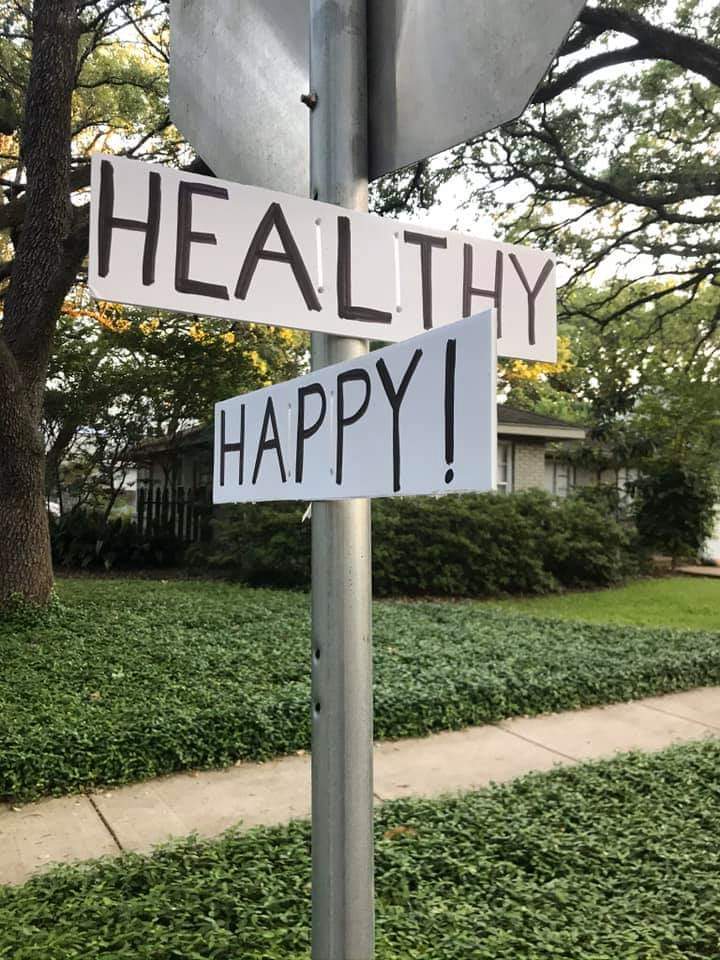 Where we would all like to be!
Photo by Sara Haynes
I look back over the past 6 weeks. Each day brought crushing news and awe-inspiring peeks at humanity. I see my own evolution of boredom and spontaneous activity as I come to terms with this confinement, trying to find that intersection between happy and healthy. Spring is flying by without hikes in the mountains, outdoor cafes and our other usual activities. Yet, what I can do–cleaning the house, Zoom meetings, walks in the neighborhood, tai chi on the deck and writing Living with Ethel all give satisfactory shape to my days. May your own healthy obsessions keep your days full and your audience, whoever they may be, happy.
Do the thing,
Cheryl
Guest Editor Maurice edited the very first post for Living with Ethel, so it seemed very fitting for him to edit the post marking our 1-year anniversary. I feel thankful that he gets my sense of humor but has no trouble telling me that I tend to use more words than necessary.