Robert's Review: A great story that brings back memories of listening to Braves games on my radio in bed as a little boy when I was supposed to be asleep.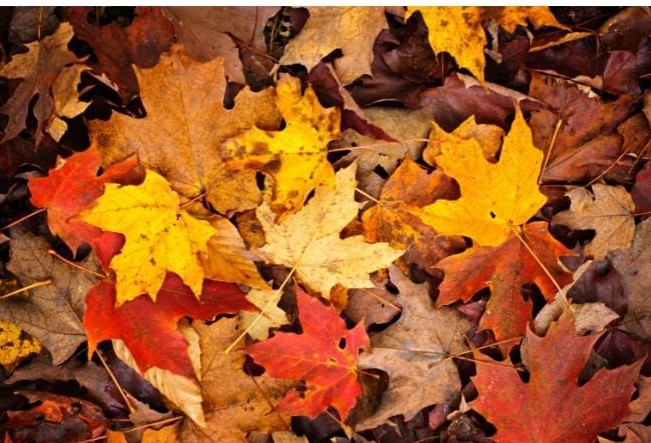 Here in Asheville, just after the hoopla of Halloween and the end of prime leaf-peeping season, the happenings at the Hobbit House seem to fall into a lull. The temperatures start to dip down into the thirties at night and the twinkly lights of Oz (the milk plant) can be seen through the ever-dwindling leaf cover of the woods. It is that magical time when life slows down just a bit, baking commences and hot toddies seem like a balm after a brisk evening walk.
This year the groove that is the first week of November has our household slightly unsettled. The World Series finds our house divided. One will win and the other will lose. I don't usually like to watch baseball on tv because much of a game is solidly boring. Yay-ing for the strikeout or the base hit, hooting and jumping up and down for that grand slam, snoring from the comfort of my couch for the nothing that fills up the majority of three hours of play. I prefer to go to a game in person. We managed to make one local Tourists game during the summer of '21. The Tourists are a minor league farm club for the Astros. I enjoy watching the play sitting upright in an uncomfortable stadium seat with lots of beer-swilling loud mouths and hokey between-inning events.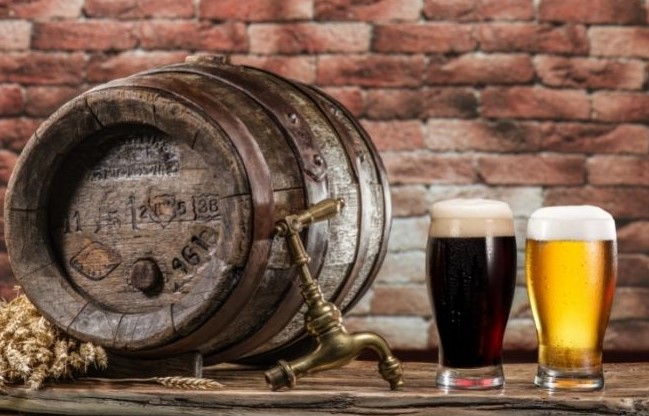 We once went to a game on Bring Your Dog Day.  The announcer would occasionally broadcast a doorbell sound to get those hounds howling.  We did not yet have our dog, so the fun was limited to watching other pet owners cackle at the antics of their slathering beasts.  The beer and food are another main attraction.  Thursday at McCormick Field is Thirsty Thursday (cheap beer night).  In the Beer Capital of the South (it's true—officially and all), craft beer rules.  Vendors at the ballpark might be tarred and feathered if they served anything brewed elsewhere (say Milwaukee or Golden) in the stands full of Ashevillian baseball fans. 
Since I am a vegetarian, food at a sporting event has, in the past, been difficult. Here, there are options. Oh yes, you can still get a hotdog and a paper tray full of melty, cheesy nachos, but you can also get vegan tacos or hotdogs, veggie taco bowls and even gluten-free options. It's not gourmet, but a warm burrito full of beans and veggies goes very nicely with the locally-brewed suds. Then there is the perennial favorite—ice cream in a helmet!
When we first started attending Tourists games, I fretted over whether or not, if meat-free options were lacking, I could at least fill up on my favorite sports-related treat. There's a treasured history involved with ice cream in a helmet. Growing up, my family attended zero sporting events. In high school, my only sports watching was the result of attending every school football game because I was in the color guard, which performed with the school's marching band. My parents enjoyed watching football on tv. Though we lived in Camden County, across the river from Philadelphia (with its slew of professional sports teams), my family never partook of the many sporting events available.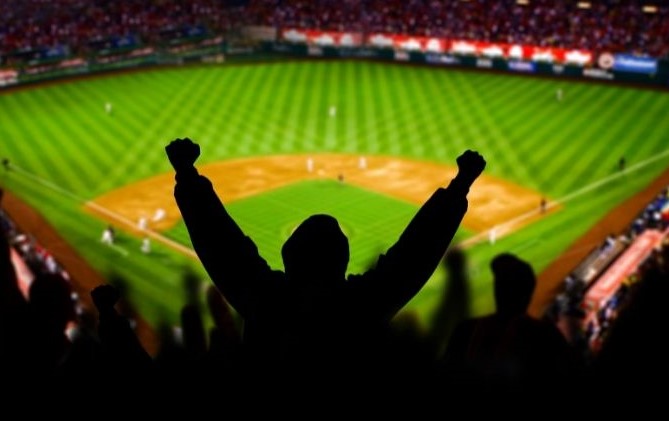 After I moved to Houston (go Astros!—now you know), I did not go to any games as I never had the experience of doing so. It wasn't until my late 20's that my friend Bobbie convinced me to accompany her to a baseball game at the Astrodome, the eighth wonder of the world. I was transported! The biggest, indoor, air-conditioned stadium in the world! Concrete ramps corralled ticket holders up the curves of the perfectly round Dome like cattle to be deposited en masse into circular corridors lined with food vendors and souvenir hawkers. Once out of the chute, we shuffled along with the crowd, poking our heads up out of the mob to look for the section indicated on our tickets. I hung onto my ticket stub with demon-like ferocity. I was terrified of getting separated from my friend, getting lost going to the bathroom or looking like a moron for knowing nothing about the sport.
This was my first Astros baseball game and I was in a crowd of thousands of cheering fans. I sang the National Anthem and settled into my seat for something called "the first pitch." I may not have known the rules, but I learned how to join the wave. I adopted the lingo. I was stunned when, after the first half of the 7th inning, everyone stood to sing Take Me Out to the Ballgame! Of course, I knew that song, but had never experienced the 7th Inning Stretch and sing-along. Then we hit the concessions to grab a treat before they closed up. There was ice cream to go with all the excitement of being at the game. A tradition was born.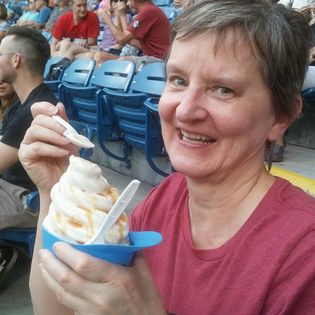 Years later, my husband and I had the privilege of taking our son to the Astrodome for his first baseball game and ice cream in a plastic helmet. There were also rally towels and bobble heads to be had, but going to the Dome for a game and some treats was reward enough. When Houston built its new stadium downtown, Minute Maid Park, the shine had worn off a bit. The price tag for going to the game rose quite a bit and there was no parking lot for the arena. We had to search for a spot in a downtown lot or take the bus (it was free!). The cost and the hassle kept us from attending as many games as we would have liked. Then our boy went off to college.
Our dear friends Ron and Jennifer treated us to one last Houston game before we moved to Asheville to become Tourists fans. We sat right behind home plate, seats we never would have splurged on. I went straight for the little helmet full of delicious ice cream, thinking that occasion would be the last plastic hat container of Blue Bell (made in Brenham, Texas) I would have the pleasure of eating. Jennifer joined me in minor gluttony as we walked the perimeter of the stadium, people-watching while keeping an ear out for any exciting action on the field.
Now as I sit at my desk during the usually-quiet first week in November, there is a World Series at stake.   Astros versus Braves.  Having grown up in Atlanta, my husband is a rabid Braves fan, though he is keeping that enthusiasm in check by reigning in the whole tomahawk chop action–forgoing the waving of the actual orange foam tomahawk.  Until COVID hit, my Braves enthusiast and his buddy Ron would even fly to Atlanta to attend a Braves game during the weekend of a knife convention they enjoyed.  That last Houston game, I mentioned above, was an exhibition game between the Astros and the Braves.  Along with my husband, our hosts wore Braves shirts.  I was ashamed to sit with them, but the seats were soooooo good and the ice cream stroll so satisfying that I good-naturedly ignored their audacity.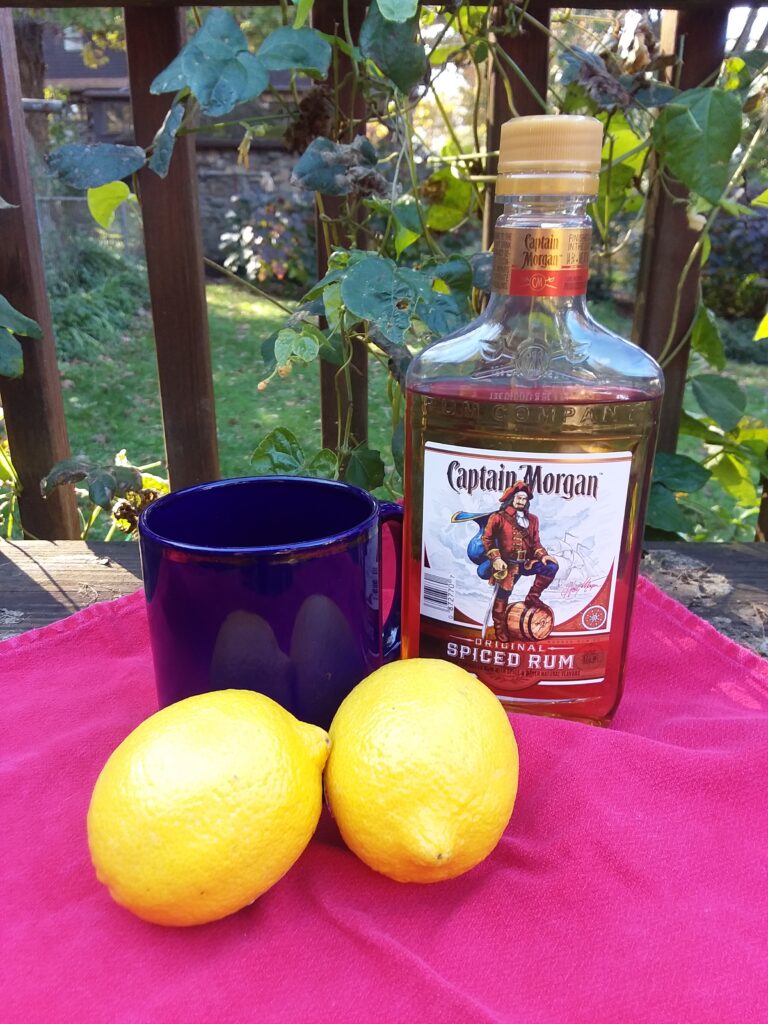 Needless to say, someone in the Hobbit House will need to be consoled this week. All the hoopla will pass in a stupor until we realize that Thanksgiving and Christmas are biting at our ankles and a ton of stuff needs to be done. Before the panic begins, I wish only to languish, win or lose, in this first week of November when the most I need to do will be either a modest whoop or a short-lived pout. Ice cream is waiting in the freezer for the next two games. Hot toddies will finish out the week and fill the groove after it's all said and done.
As the great Yogi Berra said, It ain't over 'til it's over,
Cheryl
Guest Editor Robert generally does not watch sports from his armchair, but he will make an exception when the team and the timing are right. I forgot about the foam tomahawk until he reminded me he still has it. Political correctness notwithstanding, it is still around but prudently kept out of sight, hiding deep in a box in the basement where all useless old relics should be stowed.