Robert's Review: An amazing new work by an up and coming author who has just had their work accepted as part of the Asheville Today virtual 2020 time capsule: https://avltoday.6amcity.com/asheville-nc-2020-time-capsule/
:):):):):) * (:(:(:(:(: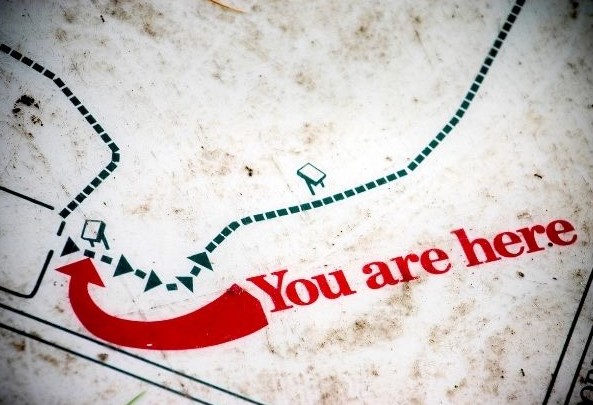 I usually take my Christmas tree down on January 1. I didn't want to approach this task as a chore nor as an afterthought. I reasoned on the morning of the 1st that this holiday season had been different enough and that taking down the decorations on the usual day would bestow a certain bit of normalcy to our household. Also, it rained all day and I knew dismantling and boxing up the festive household frippery would keep me busy and give me purpose on an otherwise dismal day.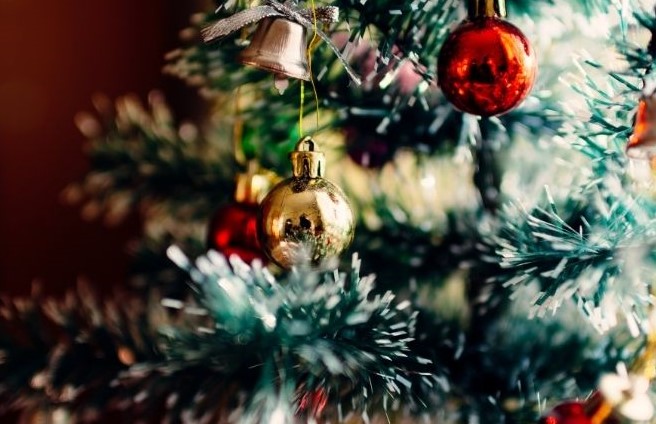 I like to take my tree down with the same festive atmosphere with which I put it up. As I begin to pull ornaments off the branches, I savor the memory of each bauble—the way in which it was acquired, the happiness of the little hands which first hung it, the memories of a loved one who made this contribution to our holiday stash. I'll wonder why we did not throw out this tattered old one or that unidentifiable handmade thing which might have been a stocking or reindeer, saved only for the value of its sentimental charm, as I gently pack it away into the ornament storage box. I know this ritual will occur based on years of practice. I might have been able to get the family to put up the tree for Christmases past, but it has always fallen on me to remove the finery of the season and put the household back into order. That particular task bore all the hallmarks of work and, if left up to others, would catch us out with decorations up well into March.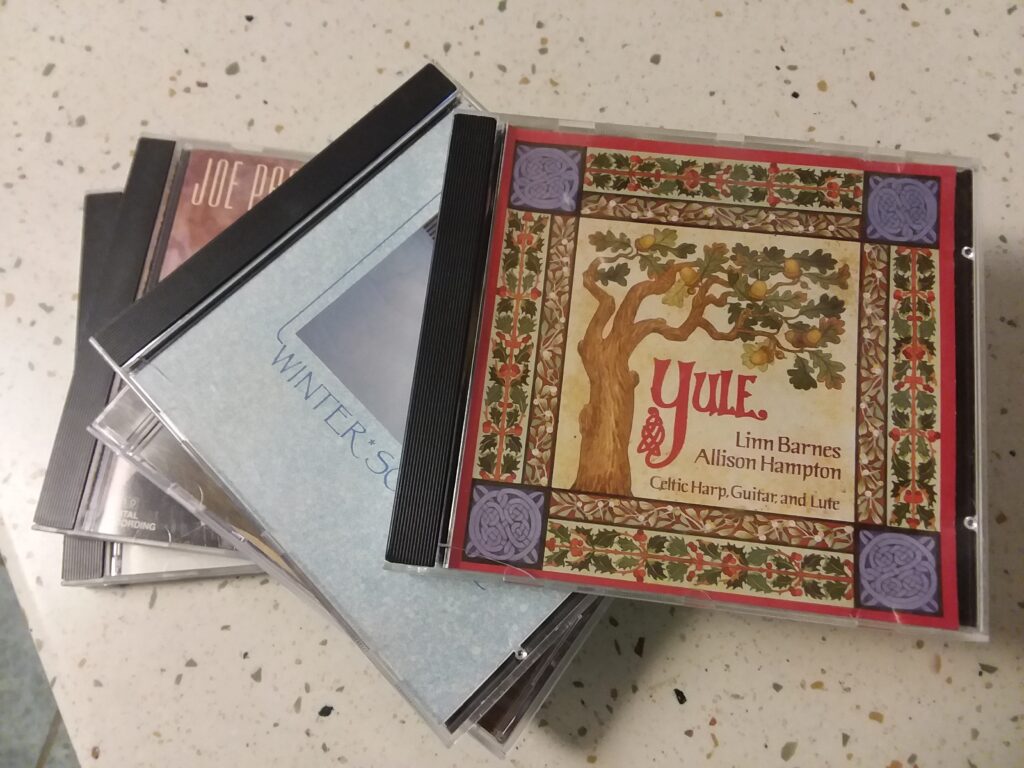 On this rainy day, I lit my coffee scented candle and brewed myself a cup of tea in preparation for the dismantlement. I ejected the CD holder from the stereo, carefully placed all the Christmas discs into their appropriate cases and stashed those in the proper place so that I would be able to find them all next year. I have a two-week tolerance for the daily repetition of our seasonal selections. We have exactly six CDs of holiday tunes, and I believe I know every lyric by heart—even the ones in Gaelic and Latin! On "take down" day I also need a change of scenery, music-wise, to set the mood to accompany a fresh start. This particular morning, I went hunting for dance tunes, steady beats and uplifting sounds to keep me moving as I shuffled around the tree and pulled down the fake evergreens and twinkly lights which festooned our little casita.
Fast away the old year passes, I kept thinking. Well, maybe not. The old year dug its claws in and refused to budge…for a long time, not even relinquishing its effect on the first day of the new year. As I cussed at the entanglement of lights in the branches of our very old fake tree, I wished for a party. New Year's Eve had been a bit of a bust. My husband and I drank our champagne and ate our leftovers from the week rather than going out for an early dinner as we did most years. We've never been hardy participants in the NYE rituals, so the quiet of our celebrations was only slightly quieter than normal.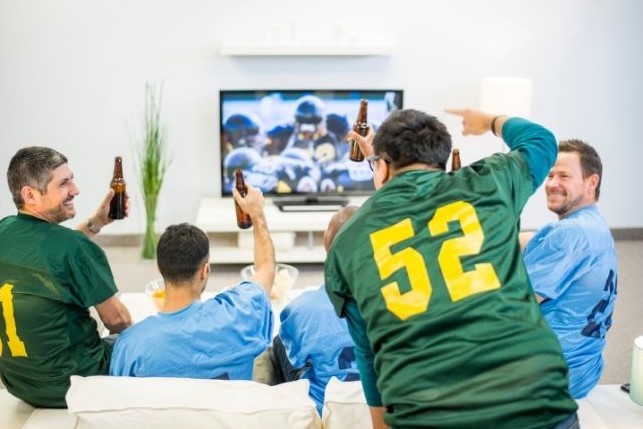 The first day of the new year also started entirely void of celebratory engagement. There were no phone calls from far-flung loved ones. We had no interest in watching football games. Gatherings with friends remained nonexistent. My energy for this holiday was waning. I carefully stowed the embellishments of the holiday season in the designated boxes while gyrating to my chosen music in order to keep up some semblance of joyful participation, but my heart wasn't in it. I pulled down the outside lights from our petite front porch and stashed them on towels in the dining room to dry. After removing the decorative embellishments, the house seemed drab, as it always does just after this task is completed. The storage boxes stood wanly about the room, with all their wonderous contents properly stowed, concealed until our need of them next December. All that remained to be done was to drag them to the basement.
Afterwards, though the weather was still dismal, we grabbed our umbrellas and took the dog for an afternoon walk, something we do every day. Despite the rain, and with the uncherished task behind us, today's stroll through the neighborhood seemed better than usual. It was a new year, I reasoned. That was something to celebrate. We wanted to start 2021 with the same anticipation we had at the start of 2020. There was no way of knowing what a new year would bring. Sure, it's just another day on the calendar, which will be followed by the same months and days as the last. But there's an essence of hopefulness when December turns into January and we can't help but believe these new days will bring more joys and fewer sorrows.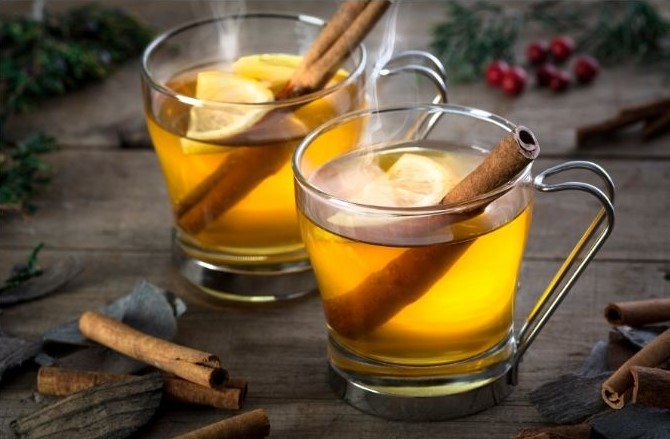 We walked in the rain with our umbrellas while our crazy mutt got soaking wet (this never seems to bother the dog—only us). When we got home, we had to hold the dog at the front door while one of us ran for the drying towels we had left at the back door. A two-person, one-dog wrestling match ensued to the indignancy of our balky pet. Treats had to be proffered to soothe bruised egos all around.
Cookies and hot toddies brought the resident humans around to a passable congeniality toward celebration. The black-eyed peas were fired up on the back burner and a casserole came together along with some homemade veggie burgers. It was starting to feel like a party. My husband rummaged around in the basement for slides (you know, that old, predigital method of creating photographs which could then be projected onto a screen for viewing by multiple people) of some of our long-ago adventures. We decided to skip the TV offerings, the Zoom chats and the website concerts for a more personal trip down memory lane.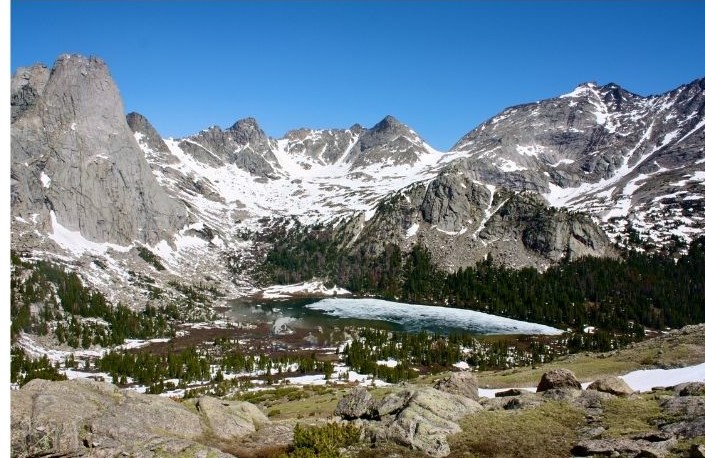 One carousel of slides chronicled a backpacking trip to the Wind River Range in Wyoming some 28 years ago.  Though I marveled at our youthful selves, I recalled how difficult that trip had been for me.  High altitude and plummeting temperature ganged up to threaten me with hypothermia.  I'd never hiked in snowy conditions or below-freezing weather.  I felt lucky to have survived the first two nights of extreme discomfort.  On the third day we hiked down a thousand feet to find more accommodating circumstances.  I never thought I was going to die or anything as frightening as that, but fervently hoped I could enjoy the rest of the adventure in relative comfort.  The skies cleared, the temperature rose as we descended, and my body and attitude were restored. Seeing those photographs, I recalled all the fear and pain of that week in Wyoming, but likewise, the hope, determination and joy I experienced as well.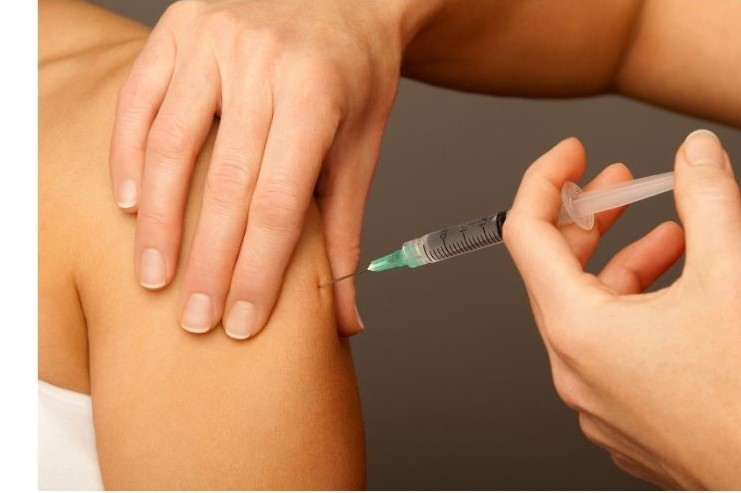 And so it is on this the first day of a brand-new year after all the trials and discomforts, delightful instances, industrious activities and tedious drudgery of 2020. I've come through some uncomfortable stuff to arrive at a hopeful moment and a fresh opportunity to enjoy the journey. Vaccinations are on their way and more accommodating circumstances are soon to follow. I receive my friend Ruth's blog through my email on a regular basis, which highlights her photography and poetry. Her latest poem gave a boost to my attitudinal shift:
Vaccinations
Hypodermic
Opportunities
Promise
Emancipation
When it becomes possible, I intend to run with the wolves, sing with joyous abandon, hug a million people and never give up hope. May the celebrations begin!
It all starts now,
Cheryl
Guest Editor Robert is skilled at untangling my long, self-indulgent sentences. I'm always happy to engage in an un-party with him as well as painting the town in brilliant hues when the conditions are right.