Chelsea's Review: Nothing gets between Cheryl and her Yeti.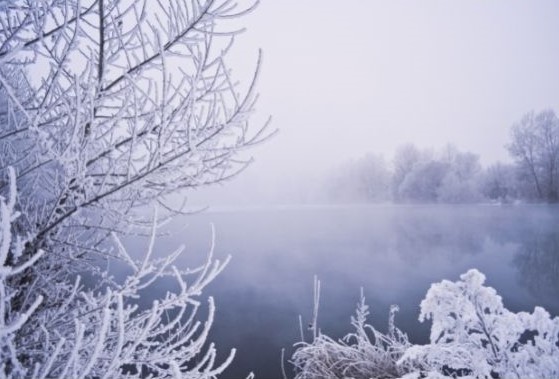 It's cold now. After a brief flirtation with some warmer temperatures at the end of December, winter has finally decided to stay for a while, dropping us down to the low twenties most mornings. My Maine relatives scoff at what I consider cold. After having lived in southeast Texas for most of my life, I insist on wearing a coat whenever the thermometer drops below 70. I have enjoyed the notoriety of low digit temps, the crisp cool afternoons when I am swathed in fleece and Gore-Tex for hikes through the hills. Until the wind blows and the clouds block the sun and my eyes water in protest.
I'm still willing to wrap myself up for the evening walk no matter the weather conditions—it's only around the block and takes about 15 minutes to complete. Since COVID has been on the rise in our county, every activity my husband and I enjoy has shifted to outdoors. This was great in December, but now, I have to gauge the weather conditions to decide what to wear for each activity and devise a plan of action to keep hypothermia at bay while hobnobbing with my cronies outside.
Hiking calls for layers. When it's 40 something degrees, I am inclined to wear my down parka, which I proudly purchased a couple of years ago. When it's a 30-something degree afternoon, it cannot be snatched from my cold, rigid grip no matter that the forecast calls for sunny and warming (here that could mean a high of 41) and how much energy I will be expending, which creates warmth, leading to possible sweating. When hiking, I get pretty toasty through the act of propelling myself a bit faster because it's cold and hilly and my hiking companions tend to outpace me.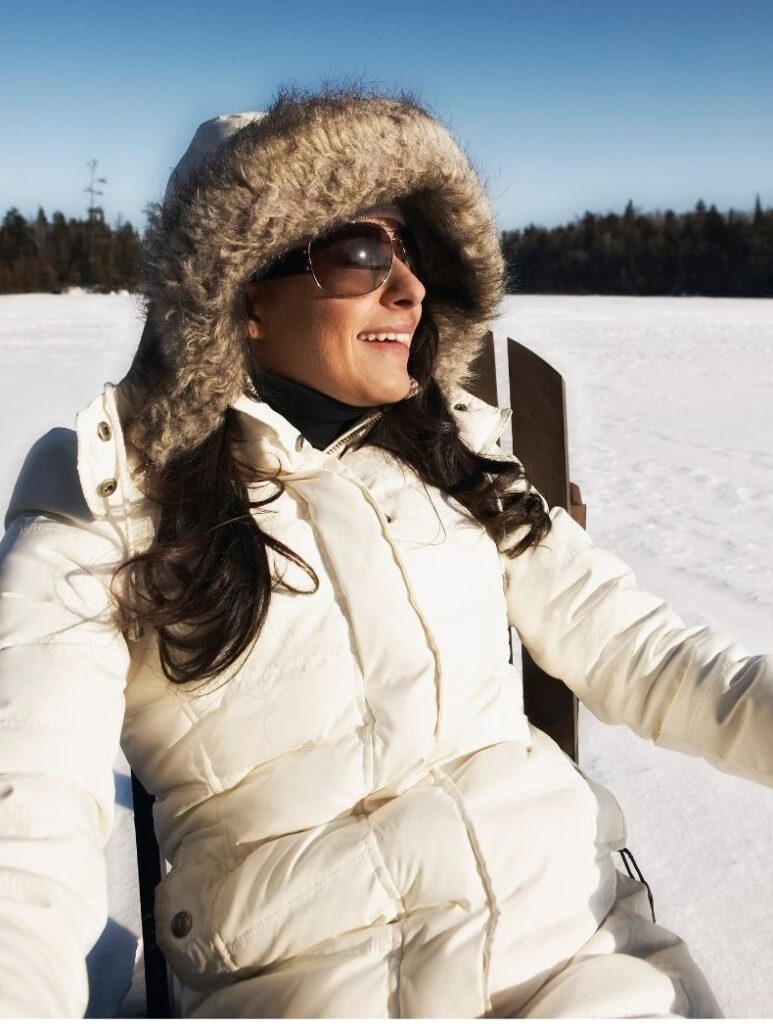 This week my husband and I did a little urban hiking with my friend Tee, who marched us around the streets of her Montford neighborhood to the point where I had no idea where we were most of the time. It was nippy and breezy when we started. I insisted on wearing two pairs of pants along with a long sleeve T-shirt, fleece jacket with hood and, stubbornly, my down parka. With gloves, hat, scarf, sunglasses and thick socks in my hiking boots, I was prepared for an artic expedition into the heart of one of Asheville's historic districts. We even brought our own sled dogs, or so it seemed since our pets were always leading the pack.
We climbed a ridge overlooking the freeway, trudged up and down some tortuous hills, marveled at the new housing being built and admired the older homes, surmising as to their vintage. After 20 minutes, I had to remove my parka. The down was doing it's intended job of holding in the heat of my body. I got hot! I had to stop in the middle of the road and call to my speedy companions to hold up, so that I could unwind myself from that puffy sauna I insisted on wearing. Once the coat was off, there was no longer any material which could resist the rude molestation of the wind. The gusts penetrated my fleece jacket looking for any slick of sweat to make into an ice patch. One short, sharp expletive later I announced I was cold again.
I draped the coat around my shoulders, but with the inner workings made of slippery nylon, it kept sliding off. When the wind was hitting me in the face, I merely held the coat in front of me like a shield and forged faster feeling like a knight heading into battle. I had been promised a nice hot cup of tea and all I was getting was a stern lecture from myself for choosing that coat instead of my Gore-Tex raincoat with the zip pits (for sweat evaporation) and continued tourage of Historic Freakin' Montford. I tried to tie the coat around my waist. The knot insisted on reversing itself. I ended up bunching the coat under one armpit using an elbow-to-ribs clench to keep its slippery mass in place, with the result of suffering from the cold on the opposite side of my body. I considered scrabbling sideways like a crab with my parka side to the wind, but thought that would look an odd sight for this upscale area of town. That maneuver might pass muster at the bus station downtown, but not in this tony neighborhood. I finally asked for a fast track to the hot beverages.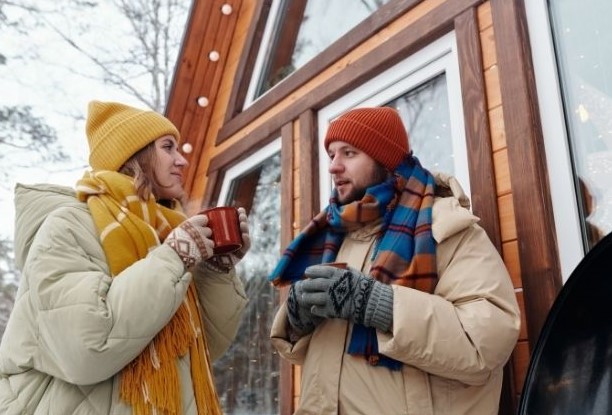 The Le Bon coffee wagon has no indoors. We made it just in time to order our hot tea and cookies to enjoy in the parking lot. The place was closing. It was 3 o'clock and the sun was making its way toward a late afternoon cool down in the west. I hastily donned my parka gauging the amount of sweat on one side of my body and ice on the other. With the heat of the tea making its way to my core, I figured my body temp would even out now that I was no longer in speedy locomotion mode. A casual five-minute stroll took us back to Tee's house and the comfort of the tushy warming device in my car. I had experienced a year's worth of fluctuating temperatures in one afternoon.
Our other outdoor activities are playing bocce on our proudly restored court and visiting with friends via Fika (coffee meetup). The required movement for bocce is not as rigorous as that of hiking, so I try to prepare for periods of sitting or standing along with short bursts of ball tossing. Again, layers work best for this moving/not moving bodily engagement. However, my neighbor Susan and I have taken administrative control of our bocce games by declaring we will not play unless it is sunny and at least 50 degrees. It may be a while before we get out there again.
The real preparation challenge is that for a Fika event or other social gatherings in the great outdoors. Plans calling for standing around or sitting and chatting require careful consideration of the many elements which constitute a winter day in the mountains. I hosted an event last week. Time of day is crucial when the morning presents itself with a temperature of 24 degrees. I consulted the weather report each day leading up to the event, keenly appraising the possible afternoon temps along with the wind velocity and the amount of sunshine predicted.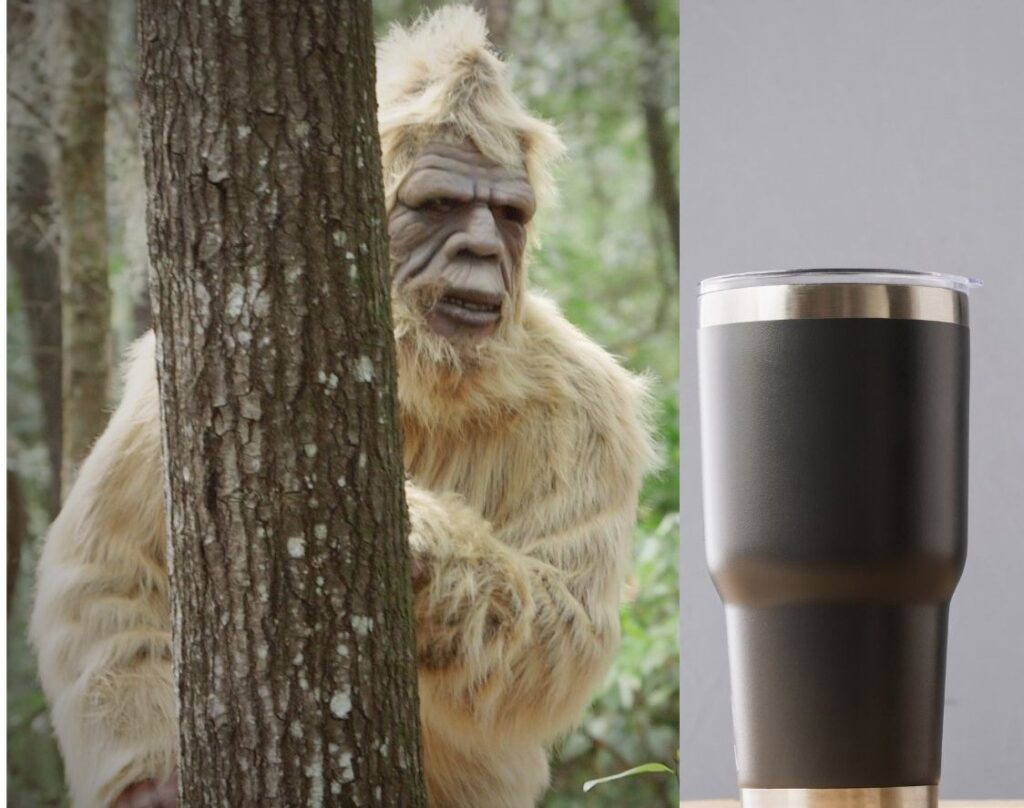 I held this gathering at a place called Home Ground, which is by the river and not at the top of some windy hill. My chosen venue also has a large yard with lots of picnic tables and sunny spots for huddling together on a cool day or spreading out if COVID concerns are of importance. The projected high for the day was in the low 40's. Of the dozen or so meant to attend, four dropped out due to the temperature. Ten hardy souls showed up. Everyone seemed to be prepared in their own way to stave off the cold and socialize for a reasonable amount of time.
I was swaddled to the hilt in multiple pairs of pants (with a wind layer in reserve stashed in my backpack). A turtleneck jersey with a snappy vest, fleece jacket and my highly-prized down coat held the body heat in a sufficient amount to keep me snug as I sat and chatted with these stalwart friends. My backup plan was three wool blankets hiding in the back of my car in case I or anyone else needed a bit more coverage. My final resistance to the coolness of the day was to bring along my Yeti.
Sitting outside with your tea or coffee in a paper cup works well in the summer. In winter, a hot beverage looses its heat immediately if you take it out into a 40-degree yard, park or patio. Yeti products are expensive but well worth their price tag. This winter, whenever we visit a coffee shop, I ask that my tea be ensconced in my snooty, high-end sippy cup. It stays very hot for at least four hours and is still lukewarm after a long day. The Yeti company pays me nothing for this heartfelt endorsement. I got mine for free and I can tell you, if you love someone, buying them a $30 cup that holds your beverage (hot or cold) at the perfect temperature for hours is the highest form of adoration I can imagine.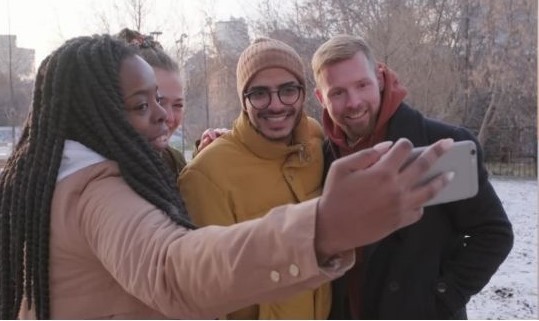 Shortly after this writing, all our Fika events were cancelled due to the dismal amount of COVID cases in our county. This winter I am left with hiking the lower elevations and waving to neighbors as I roam the streets of Asheville looking like the Stay-Puft Marshmallow Man, gleefully gulping down a hot beverage from my yuppie thermos and enjoying the company of all the other wandering/not lost souls willing to come out from their cozy dens. Seeing the faces of dear friends while keeping each other safe is worth the price of a few shivers in the cold. Even when the snow is piled high in the yard and the thermometer is showing an intimidating number, I am warmed by the company of my companions. And my down parka and Yeti cup.
Phone calls are good too!
Cheryl
Guest Editor Chelsea always sees what the story is really about even if I don't! She assisted me with my weakest skill, wrapping up the story.